Hope for Smiley Riley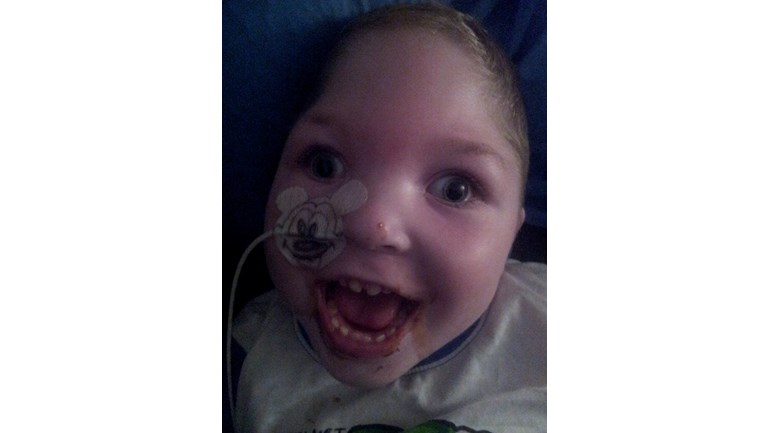 Our latest fundraising event is a sponsored 190 MILE walk on the COAST to COAST route by GRAHAM ANDERSON, A West Ender now living in Northern Ireland. Riley's Dad is hopefully joining him on part of the Walk.  Thank you to all those supporting the walk and helping Riley.


Hello, my name is Riley.  I am nearly 4 years old.  I love bright lights, bath-time and my favourite food is Ice Cream.  I am very different to most children of my age.  I have a disability called Cerebral Palsy.  Me and my identical twin Theo were premature babies born at 28 +4 weeks.  We was born healthy and doing great.  But, sadly my twin died at 18 days because of NEC and Septicaemia.  I survived with brain damage.  It affects my whole body, including my mobility making it hard for me to do even simple things like moving my arms and legs.  I get really nasty spasms especially down my legs and it really hurts me.  I cannot walk, talk, sit up or hold my head up.  I enjoy non-lumpy foods and I get fed by a tube that goes straight into my tummy.  I have Epilepsy and I hate the seizures that make me cry.  I wear bilateral hearing aids to help me hear and I also cannot see very well.  I have Chronic Lung Disease which makes it hard for me to breathe some times so I need a bit of oxygen and a small cold can make me very poorly. 
My mammy and daddy have found a special therapy to help me have better control over my body.  It's called Advanced Biomechanical Rehabilitation (ABR), but it's not available on the NHS.  I will have a better chance of doing things I have never been able to do before.  PLEASE help me, any donation big or small is one step closer to my dreams of one day surprising my mammy and daddy with holding my head up or rolling over.  THANK YOU, LOTS AND LOTS OF LOVE RILEY X
PLEASE HELP RILEY GET THE TREATMENT HE NEEDS TO GIVE HIM MOBILITY, MAKE HIM STRONGER AND HAVE A BETTER QUALITY OF LIFE. THANK YOU.
www.facebook.com/hopeforsmileyriley