Hope for Morgan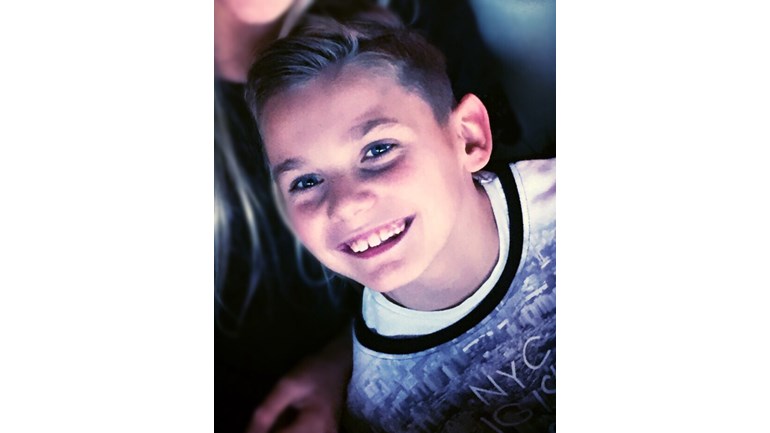 Thanks for taking the time to visit Morgan's JustGiving page.
Morgan is 11 years old and attends Wheatfield Primary School in Bradley Stoke. He is an extremely fun loving, determined and popular little boy despite the fact he has a severe disability to deal with. His determination to succeed in life and everything he does is testament to him and his will to be just like his peers. He attends a mainstream school and up until recently was playing football for one of his local teams, which you will find even more amazing after reading his story below.

He now needs another major operation that can only be performed in America and we need to raise funds of around £70,000 to make this possible. This operation will significantly improve his quality of life and this is the only option he has left to lead a reasonably normal, pain free life. Please take time to read his story.


Morgan was born 8 weeks premature on the 9th January, weighing just 3lb 10oz, by emergency caesarean. Morgan was in a serious condition at birth and was not breathing. He was rushed to the neo-natal intensive care unit, where he was put on a machine to help him breath.
Morgan's time in NICU was very traumatic, he suffered an arrest which took a team of doctors and nurses 20 minutes to resuscitate him. After 4 weeks Morgan was finally discharged home, but had to return to hospital 4 weeks later (on his due date) for an MRI brain scan.
The day we returned for his scan was the day our world fell apart. After the scan, we were advised of the catastrophic effects to the brain the starvation of oxygen had. We were informed that Morgan had suffered a middle cerebral artery stroke (MCA). We were advised that he had cerebral palsy and it was unlikely he would ever walk or talk.
This is a picture of his brain scan and I think you will agree that you don't need to be a neurologist to see the damage (The bright areas are the damaged areas of the brain).
Our little fighter proved everyone wrong and walked at 17 months and can talk, he even attends a mainstream school, although he requires the support of a full time one to one support.
Unfortunately for Morgan he has suffered and experienced events and conditions that no one could have predicted. At the age of three and a half he stopped breathing again and after over a month in hospital and numerous tests he was diagnosed with centralised sleep apnoea and cardiac arrhythmias, which means he stops breathing whilst sleeping and has a fluctuating heart rhythm which can make him feel very unwell. He has to have an oxygen heart monitor, with oxygen by nasal cannula whilst sleeping. To add to Morgan's list, he suffers severe reflux where he is often sick and struggles to gain weight, and is also in constant pain.
Morgan has to take 12 different medications every day; he suffers daily with the emotional effects of his disability. In Morgan's little life he has endured 19 operations/procedures and at the age of three and a half when he experienced his longest stay in hospital he was referred to the Jessie May Trust, the Lifetime service and to the Children's Hospice South West (where we enjoy lots of stays) as the doctors felt his condition was life threatening/limiting and it would be unlikely he would reach adulthood.
There is no cure for Morgan, but there is hope and like any parent we would do anything for our child, so our aim is to give him the best possible chance in life. Our goal is to raise £70,000 to enable us to take Morgan to America to undergo surgery called Selective Dorsal Rhyzotimy. This operation involves operating on the spinal cord, permanently removing all the bad, unhelpful messages that are sent around the body which comes from the damaged part of the brain. This operation will change Morgan's quality of life.
The funds raised will go towards the operations, acquiring the equipment that will help Morgan with his rehabilitation and his intensive physiotherapy to ensure he gets the best results.
Should we exceed the target amount (or if we do not raise enough funds, or if they cannot be used for any other reason) the funds raised will go the general funds of Tree of Hope to assist other sick children.
 Thank you for reading Morgan's story, for your interest and hopefully for your support.
Zoe, Darren, Anais, Morgan and Emmie x
You can also make text donations. Text 70070 using code HFMW99 and £amount, every penny helps. Thank you.