Hope For Evie's page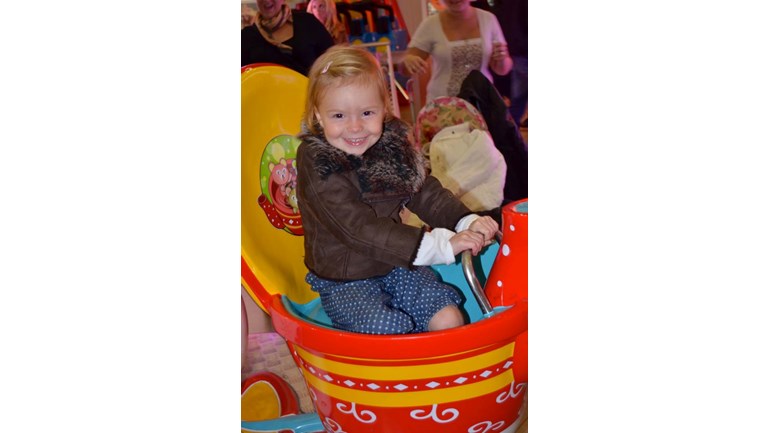 After a troubled pregnancy Evie was born at 39 weeks weighing 5lb 15oz in the Vale of Glamorgan. To us she had arrived safely and all was well.
As time went on I realised Evie wasn't reaching her milestones for her age group.
On the 17th November 2011 our lives changed forever as we discovered the devastating news that Evie had been diagnosed with cerebral palsy, spastic diplegia.
The form of cerebral palsy Evie has affects her lower limbs, hips, knees, feet and ankles.  Evie is able to walk independently short distances. Evie has gone from piedro boots to shoe inserts and now wears a splint on one leg.  Evie has just been casted for her second splint as her knees and ankles are causing her problems.  Evie tends to lose her balance, falls and trips over easily. She is also aware of pain and discomfort and suffers terrible with tiredness.  Even now and the age of 4 Evie recognises she can't keep up with her friends.  Evie is having problems putting on weight so has now been put on build up drinks.
After many months of researching we became aware of an operation in America called Selective Dorsal Rhiz0tomy (SDR). SDR involves cutting some of the sensory nerve fibres that come from the muscles and enter the spinal cord.
By Evie having the operation this reduces messages from the muscles resulting in better balance of activities of nerve cells in the spinal cord, thus reduces spasticity.
If you have HOPE FOR EVIE and can help me achieve a better quaility of life for her please support us....
u donate, they'll send your money directly to the charity and make sure Gift Aid is reclaimed on every eligible donation by a UK taxpayer. So it's the most efficient way to donate - I raise more, whilst saving time and cutting costs for the charity.
So please dig deep and donate now.