Hope with ABR therapy for Alisha Briana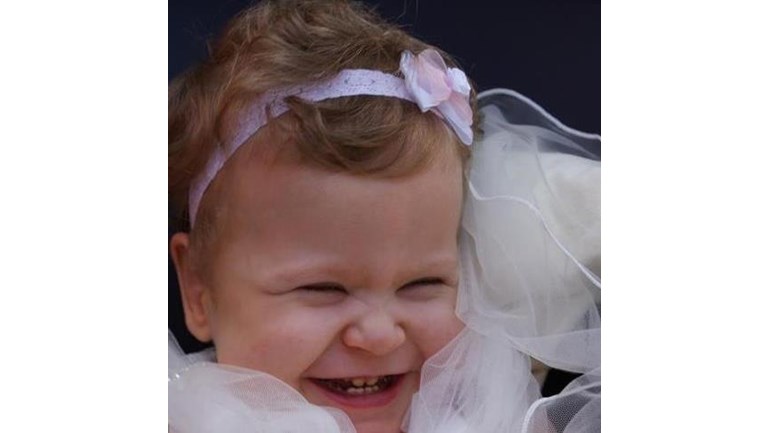 Alisha Briana is our daughter who was born on 8/16/2009 at 26 weeks and 900 grams in Liverpool women hospital and after been transfer to Alder Hey children's hospital and wasfighting for her life from the first moment. This is the way our little girl began the biggest battle from her life, she wasintubated and incubated for the first 34 days and after with nasal oxygen, with many lines, I V fluids and medicationskeeping her alive. She was very small, like a little angel I was hoping to take her in my arms, cuddle her, but this could nothappen, she was too little and too ill. This is when all the problems started ... not having oxygen at birth to breath,which caused the brain damage and a bleeding in the brain doctors suspected hydrocephalus but when decided to do the surgery we asked them to assure us that Alisha needs surgery and to investigate in more detail...good and bad news came after few days that Alisha doesn't need surgery and the hydrocephalus is stable but the damage was made and they will need to keep a eye on her for the next years ,ventriculomegalywas the diagnostic... been so small not ready for the outside world everything been complicated and marked her life... I could write a whole book, eight months have been very longfar away from home .. my husband and parents had tocontinue to work, coming almost every weekend to be withus. After eight months spent in hospitals with Alisha, at lastwe arrived home, which sounds wonderful. I thought that withtime my baby will grow and be a normal child, but it did not happen. As time passed there was no improvement in her progress. With intestine surgery , problems with eating and drink ,a peg tub in her stomach, reflux, and a squint in one ofher eyes, plus she had to take nasal oxygen at home. Then theterrible news that Alisha had profound bilateral hearing loss But the problems do not stop there and Alisha is unable to lift her head up, she is unable to sit up, she can do nothing thatchildren her age do. The diagnostic is Cerebral Palsy .We are not sure if there was mistakes made ​​in hospital  when she was born or after, which may have made the situation worse...and not been able to have all the treatments she need to develop better and be as near as possible to a normal lifeAll we know is that we love her very much and that we lovedher from the moment we found out that I was  pregnant.. All the moments when Alisha had one step forward or 3 steps backwards, surgery ,spending weeks in intensive care and doctors not giving chance to survive or all the nights when she had apnea episodes ,intubated ... We can't say in words what we felt or how we handled ,Our little angel give us strength to wake up the next day and start again.. With so many question.. Why was happening to us ..what was wrong ?now we know that everything  s matter is that we have our daughter with us and every time we look at her she fell up our heart with joy and happiness! She s our little miracle! Alishais a beautiful child, always happy and smiling, and has need of much help,We have fund a hope for Alisha to progress and to be safe and have a comfortable life ,ABR therapy! We all ready start it 8 month ago and the changes are very good she it involves a lot of work and finance but it is the best therapy and the changes are for life,we know how far we can get with ABR but the only hope is to have the chance to do this therapy,we will try everything for our little girl and i hope, who will read our story, to want to help our daughter, and no matter how little or much you donate, or even a good thought and prayer we will be very grateful !!!   Thanks for having the patience to read our story!!

Should we exceed the target amount (or if we do not raise enough funds, or if they cannot be used for any other reason) the funds raised will go to the general funds of Tree of Hope to assist other sick children.