HOPE4PAIGE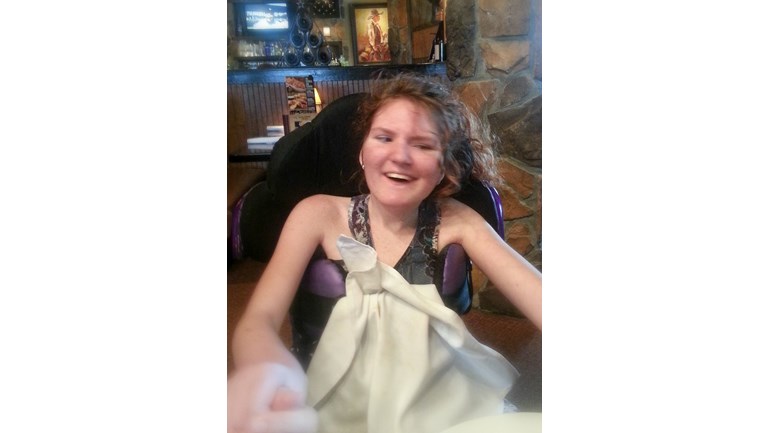 Thanks for taking the time to visit HOPE4PAIGE. 
Paige currently lives in Ipswich Suffolk  She suffered a major lack of oxygen at birth which left her with cerebral palsy, epilepsy and now serious scoliosis.  Paige has endured a hard road.  However, she has beaten all odds.
Paige is an angel with a strong personality.   She has been in a few medicated comas on life support with oxygen suction but our heroine has fought back.
She has had a feeding tube since a baby.  Paige also started showing signs of scoliosis to the point of putting pressure  on her  major  organs, her  heart, lungs  and  stomach from  aged  10  years. 
We were advised the only offer of help is metal rods put into her spine.  However  she would have a 50 50 chance of it working and of surviving as she has quadraplegic spasticity.  So following  advise we  found treatment offered by the Clear  Institute in Florida in the USA.  We contacted them in hope that they would help save our little girl and dramatically Improve her life
We raised enough money to trial the therapy as none of us knew if it would work.  To our amazment and shock Paige's spine reduced by 30% she also started eating through her mouth and started saying words.  Shortly after her first set of treatment Paige had her feeding tube hole in her stomach stitched up and has not needed her suction unit or oxygen for the first time in years.  Without this treatment  continuing she will regress and then will be false to have serious surgery.
Should we exceed the target amount or if we do not raise enough funds, or if  they cannot be used for any other reason, the funds raised will go to the general funds of Tree of Hope to assist other sick children. 
Our aim now is to give her the best chance of a good life that we possibly can. 
Thank you.