Hope for Lizzy - tethered cord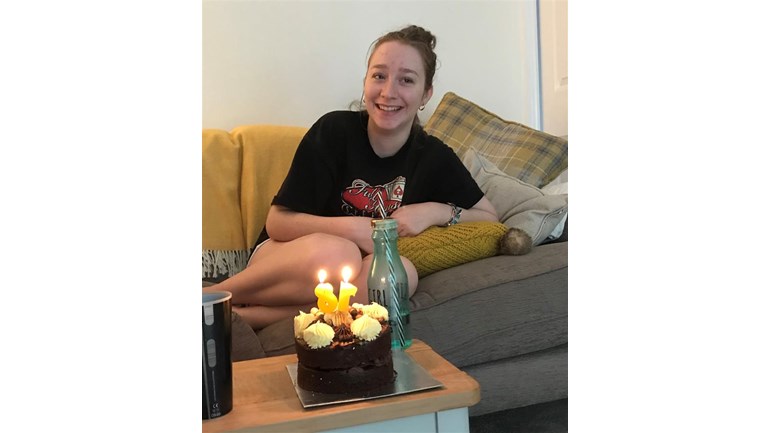 Current Fundraising Goal:
We are looking to raise £5000 to pay for accommodation and transport costs to enable Lizzy to have a second spinal surgery in Autumn 2020 in Barcelona, see full details below.
We have already raised the money needed to pay for the full cost of this second surgery.
To give, please use the 'Donate to this child' link to ensure the funds go to Lizzy. 
Positive Progress Following her First Surgery:

Following her cranio cervical fusion surgery in March 2020,
Lizzy has been doing well:
1. She has made a good recovery from surgery
2. She is less sound sensitive
3. She is less fatigued and doesn't seem to get 'payback' (post exertional malaise) when she pushes herself which is amazing.
4. She was beginning to walk more, managing up to 3000 steps a day
5.  Her scar is healing wonderfully
These are all real improvements in her ME symptoms.
Why is there a need for further surgery?
About 4 weeks ago (mid-June 2020) Lizzy started having new,
different and worsening symptoms around loss of sensation and intermittent pain in her legs and feet, urology issues, difficulty standing upright, and a very rapid heart rate upon any exertion that has been difficult to manage even with medication. Resulting in paramedic visits and attendance at A & E.
We had suspected for some time that Lizzy may have a 'tethered' spinal cord- her spinal cord is stuck at some low point, as this appears to be common for people whose ME is likely caused by their connective tissue disorder and structural issues (as for Lizzy). Following a visit to the surgeon in Barcelona in July 2020, we are now planning for her to have further surgery later in 2020 to release her spinal cord.  Unfortunately, again, this surgery is not available on the NHS or in the UK.
We are optimistic that after this further (and hopefully final) surgery that her recovery will be significant, and she can start to rebuild her life. And in the short term she can be found lying down- we are thankful for a sunny garden and 2 friendly rabbits to provide a change of scenery whilst she is 'lying down'.
If you are interested more info is here:
https://me-pedia.org/wiki/Tethered_cord_syndrome#:~:text=Tethered%20cord%20syndrome%20is%20a,It%20is%20considered%20progressive