Help Spencer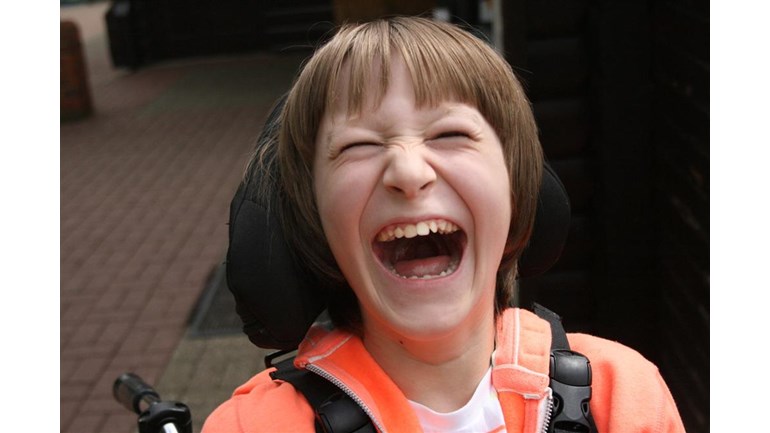 Spencer is 12 years old, he has bilateral quadriplegic cerebral palsy. He is unable to sit, stand or walk unaided and needs help in everything he does.

 At the moment Spencer is using a special chair to sit under the shower however he hates this, it causes him great anxiety and distress. it is also very cramped in the bathroom. A bath would be much more beneficial and enjoyable for him, it would help his muscles to relax. Spencer does not like the sensation of the water hitting his skin but loves being submerged in water.

There are many specialist baths on the market for people like Spencer however the Local authority's disabled facilities grant will only approve the cheapest option. Spencers OT has asked the panel for a bath for Spencer but has been refused. Apparently because a couple of other people requested baths and then wanted to change back to a shower it's a case of 'once bitten'. They will now not provide baths! Obviously as his mother I want to make Spencers life as comfortable as possible And as easy as possible for us as afamily. Fletcher my youngest son gets very upset when he hears Spencer screaming in the shower.

I have been told by his OT that a rise and fall bath is about £11k but he will also need additional supports with hoisting etc to hold him in the bath. The Local authority will pay for the bathroom to be adapted but they will go with the cheapest option which is a shower in a wet room with a hoist and changing table. I am trying to raise enough money for the bath with supports and the shortfall between what the local authority will grant and what we will need.

Ideally the bathroom will be big enough to accommodate a bath, changing bench, rise and fall sink, close-o-mat toilet and hoist. Spencer is doubley incontinent, it would be great if eventually he could recognise the need to "go" and was able to use the toilet with all the necessary assistance. With your help we can give Spencer the bath and bathroom that he needs and deserves now that he is growing into a young man.

As Spencer grows his equipment needs change. There are always things that Spencer needs that I am unable to provide him. Therefore any money fundraiser that isn't needed for the bathroom will go towards any other special needs equipment that Spencer needs.

Thank you very much for your support.

UPDATE
Manor Green school has donated a rise and fall bath for Spencer. The adaptions surveyor from radian housing is going to draw up plans for a new bath room to be submitted to panel.
The money raised will go towards support in the bath for Spencer and the shortfall between what a disabled facilities grant will give us and what we actually need.xx

UPDATE:
Still waiting for the plans to be drawn up by the adaptions surveyor, to submit to the panel for a disabled facilities grant. So no further forward in knowing how much will actually be needed for the bathroom. However if we raise more than is needed for the bathroom the additional funds will go towards other special equipment that Spencer needs.
A number of fundraising activities have already taken place details can be found on the gofund.me/z8r9xz or Facebook Page Help Spencer.
Thanks for taking the time to visit my JustGiving page.
Donating through JustGiving is simple, fast and totally secure. Your details are safe with JustGiving - they'll never sell them on or send unwanted emails. Once you donate, they'll send your money directly to the charity. So it's the most efficient way to donate - saving time and cutting costs for the charity.