OLIVER'S PAGE.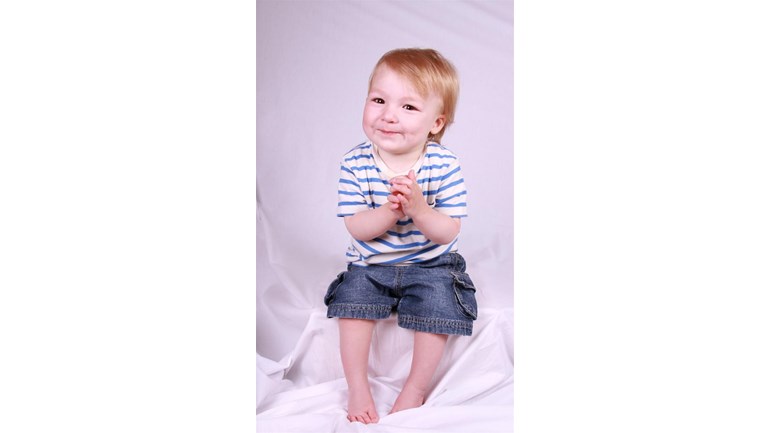 My name is Oliver William McConnell and I am 2 years old. I have a Mummy, Daddy and an older brother Joshua who is 6. I live with my family in Bicester, Oxfordshire. My Daddy is a Soldier in the British Army – he's a hero and he's my Daddy!
My Mummy and Daddy were so excited when they found out I was in my mummy's tummy. When they found out they were expecting me, my Daddy was posted to a Army unit in Canada and we all lived in Canada with him.
Throughout my Mummy's pregnancy everything was very well and I was growing and developing just how I was supposed to. But then my mummy went in to early labour with me at 34 weeks and I was born by emergency Caesarean Section. During my birth something not so good happened and I was starved of oxygen for quite sometime, which caused me to have a stroke which then lead onto a condition I have called Cerebral Palsy.
I was diagnosed with Cerebral Palsy at the age of 10 months. Shortly after that the Army moved my Daddy back to the UK to Oxfordshire where we live now.
Having Cerebral Palsy has made it very difficult for me to complete certain milestones in my life such as sitting, standing and walking.
And then on Monday 12th March 2012, Mummy, Daddy Joshua and I received some amazing news. I have been accepted for Selective Dorsal Rhizotomy (SDR) Surgery in America!!
SDR is a very big operation. The doctors will go in through my spine and take away all the horrible nerve endings that cause me to have spasms and a lot of spasticity and will leave me with all the good nerve endings like my big brother Joshua has. This operation has to be done in America as it is not available on theNHS. The doctors in America are specialists at the SDR operation. The SDR will reduce the spasticity in my legs so much so that the Doctor is very, very confident that I will be able to walk unaided after therapy.
This is just AMAZING! If I am no longer will I be in pain, I will be able to learn to walk like other children my age, I will be able to play outside more freely like other children, I can participate in so much more and most amazingly I WILL BE ABLE TO WALK INTO MY CLASS ON MY FIRST DAY AT BIG SCHOOL
For me to have this fantastic opportunity for life changing surgery, my Mummy and Daddy have to raise a whopping £72,000. This will pay for the surgery and help with future care and equipment costs. This isn't good as this is money which we do not have
My Mummy and Daddy have decided they are going to get this money to change my life for the better by asking the help of all the kind generous people there are in this world just to donate a small amount, just to hold a small event or even just to spread the word and make people aware of my story. I think my Mummy and Daddy are just great!!
Now it's my turn, I am asking you - yes you the person reading this story – please, please help! This would change my life completely, I am a good child and only want to have the same freedom as my friends, to do things and have the same opportunity that everybody else have in life.
One day I would like to ride a bike just like my big brother Joshua and play football just like Joshua. Please can you be part of this and make my dreams come true?
Please help me!
Love Oliver x
.