Helpless Hopeful and Promising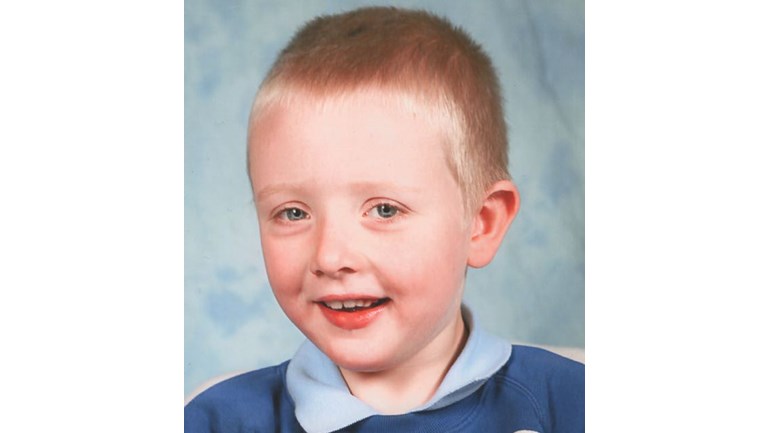 Charlie is our swan (syndrome without a name). He is a beautiful boy inside and out with a smile and a giggle that can melt the coldest heart.
This nameless Syndrome compounded by epilepsy has left Charlie unable to walk, talk or feed himself. But, in spite of this dreadful foe we retain hope, not of a miracle cure, as without a diagnosis there is no cure. We don't know if Charlie will outlive us or we him nor which of these outcomes we hope for. We hope that Charlie can defy the odds and walk towards us with outstretched arms and verbalise his love but ultimately we hope that Charlie will continue to be the happy, charming little man that he is today.
The 8 years, 3 months and 15 days we have enjoyed Charlie's company can optimistically be described as an emotional learning curve – the individual guilt, the internalised blame and the dreadfully haunting and never to be answered – why us? We have witnessed the delight at the initial surge of support and the sadness at watching it slowly trickle away to be replaced with absolute isolation.
We have suffered the tears and emptiness shared by all parents of disabled children but we have been brave too, though some would call it stupid as we were never assured that Charlie's condition was not hereditary. We have been blessed with six year old Christina, and George who is nearly three. These were tough decisions made to not leave ten year old Grace the pressure of being Charlie's sole sibling and we can honestly say that though life is full, there is a dilution to the pain as Charlie is now a quarter of our children.
As Charlie grows he needs specialist equipment. We can no longer survive with only strong arms and big love. Firstly, he needs a wheelchair fit for purpose. Sadly the NHS supply a wheelchair that is suitable only for shopping malls and smooth pavements, but when your child screams, and not just a light shrill but an ear bursting supermarket head turning scream, the last place you want to be is where other people are, so we spend our weekends running away from crowds and into the great outdoors. You may have seen the Parker family, usually led by George, with Dad walking backwards, dragging a wheelchair full of Charlie across the beach or over any obstruction in the woodland path. The old joke that you add a zero on the cost of anything for a disabled child is never more true than when you look at the cost of a three wheeled buggy suitable for an eight year old.
Looking forward, something we try not to do in order to protect our sanity, there are modifications required or specialised equipment needed to every aspect of Charlie's life in order to keep him safe and able to enjoy it to the full. We will never stop pushing Charlie (no pun intended) to ensure he gets the most from life. We will continue to find a way to enjoy family camping holidays. We will never exclude Charlie from a family activity just because it would be easier to do so. This is not just our hope but a promise to our beautiful swan.
The Tree of Hope charity have empowered us to believe there is no shame in asking for help, so please give generously. Should we exceed the target amount or if we do not raise enough funds, or if they cannot be used for any other reason, the funds raised will go to the general funds of Tree of Hope to assist other disabled children.
John and Jenny Parker