Helping Ruby Lambert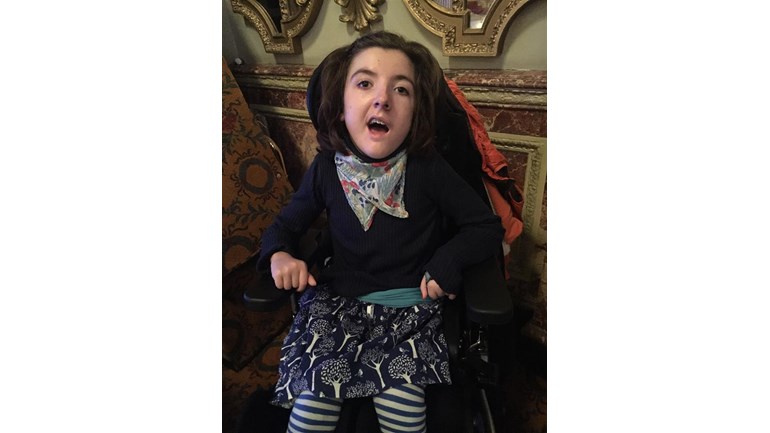 In 2010, Ruby suffered a cardiac arrest at school due to a previously undiagnosed heart condition. She sustained a serious brain injury during resuscitation that left her severely disabled and no longer able to walk, speak or eat. We were deeply frustrated by the level of care and support available in the UK and with the help of some amazing individuals began fundraising in order to give Ruby the standard of treatment she needed and deserved. 
Thanks to our wonderful supporters Ruby was able to spend a year in the US undergoing treatment at the famous Children's Hospital of Philadelphia. We made huge leaps in bringing Ruby back to us, learning to communicate without speech and developing strategies to manage her many health problems. Ruby is now back in London where funds are helping her continue her recovery, funding specialist equipment and expertise which is not available elsewhere. Funds have helped Ruby in so many ways, including helping finance specialist communication equipment and technical support, extra hydro and physiotherapy to manage her pain and help her work towards self expression and a better quality of life.
We have teamed up with The Tree of Hope Children's Charity to enable our supporters to give in the most efficient way. Tree of Hope ensures that all the donations received through this page go directly to supporting Ruby's medical treatment and therapies. 

If you donate, JustGiving send your money directly to the charity and make sure Gift Aid is reclaimed on every eligible donation by a UK taxpayer. So it's the most efficient way to donate - we raise more, whilst saving time and cutting costs for the charity.