Cooper's Journey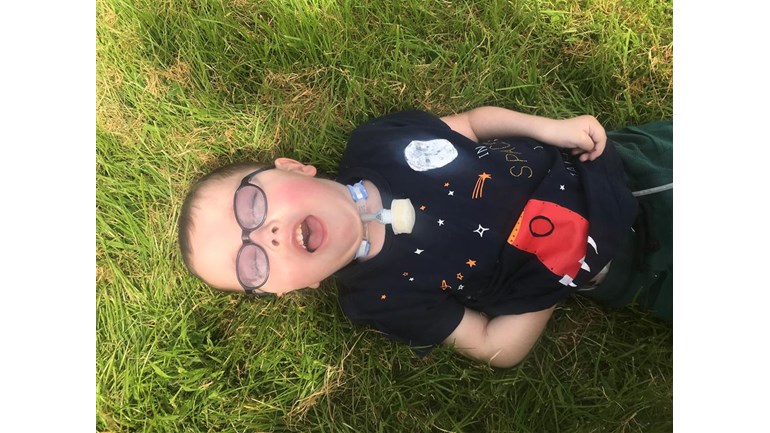 Wow we as a family have been so touched by the generosity of strangers and persons close to us. From marathons, cake sales, afternoon tea. It is all going to make a massive difference to Cooper and our lives.
The works are due to start very soon and sees us all being very busy. However we will try to keep Cooper living life - trampolining, swimming and new experiences. 
We are so excited for the coming sky dive and survival  camping that is planned. So watch this space.
Just a reminder:
We are raising funds to give Cooper a ground floor bedroom and an adjacent bathroom.


Cooper is now 4 and a half years old and daily life for him and his family is sometimes difficult as he grows. Cooper  needs regular medical suction to breathe through a tracheostomy. His muscles are very weak and he cannot move himself or sit up. He is a dead weight to lift around manually. At present his bath is upstairs - lots of steep stairs. The doorways and hallway to the bathroom and the spare bedroom to dry him are narrow.

With the support of Tree of hope, we are raising funds for essential home adaptations so that we can continue to care for Cooper, safely for him and us. We will create a ground floor bedroom and bathroom with a bath that raises up and down, with ceiling track hoisting. There will be other changes too: building a level access platform at the top and bottom of the driveway (for unloading Cooper from the car), a ramp up to the back door, changing the back door to allow for level access and to the garden, an enclosure for his hot tub. Some amazing lights and sensory equipment for his new room, a specialist swing frame and sensory garden area and  much more.

The funds raised will be added to a Durham County Council DFG (Disabled Facilities Grant) to complete this adaptation project as the DFG does not cover the full cost of the work needed to finish Cooper's bedroom and home.


Thank you so much for supporting Cooper