Cooper's Journey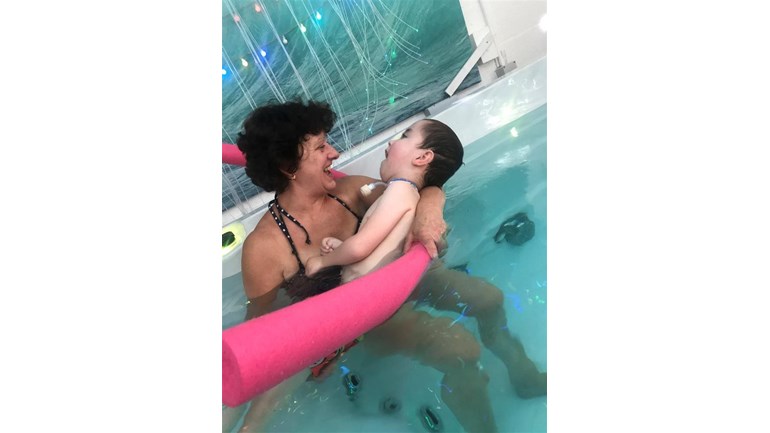 We have been extremely busy with fundraising over the last few years to create a home for Cooper  that he can live in as he grows. We have been overwhelmed by people's generosity and help. Cooper's new bedroom is fantastic and bath time is so much easier and comfortable  
Cooper's home is now complete. Thank you to everyone who has helped us raise funds to make this possible. The difference it has made to us all is beyond words. 
We are raising funds to give Cooper hydrotherapy in his own home. A larger spa pool will mean he can benefit from hydrotherapy at a time that suits him and  as often as he needs it. Finding such facilities with suitable changing space as he is growing is proving difficult and is often time restricted and coupled with covid restrictions still hampering lots of therapies.

Monies raised will also go towards equipment such as a hoist, changing table (mobile),  swimming aids these will all help us to get Cooper into his pool. 
Other items of equipment we may need help with are the next size all terrain buggy - understandably the NHS can only fund one wheelchair. Due to the level of support Cooper's body needs it's quite a size and hard to manoeuvre. It's not really possible to do much other than a shopping mall in the nhs chair (Cooper is not a fan of this either) so the majority of the time Cooper is in a buggy which allows him to be out a bit longer and to get more places. 


Cooper is now  6 years old and daily life for him and his family is sometimes difficult as he grows. Cooper  needs regular medical suction to breathe through a tracheostomy. His muscles are very weak and he cannot move himself or sit up. He is a dead weight to lift around manually. He suffers from very weak head, neck and core muscles resulting in these being low tone and then will often have high tone and uncontrolled movements in his arms and legs resulting in him being very stiff. A warm pool helps relieve some of these problems and assist with stretching so he is more comfortable. He also loves swimming. 

The funds raised will be added to any charity funding we secure. 

Thank you so much for supporting Cooper