Help Cherie Walk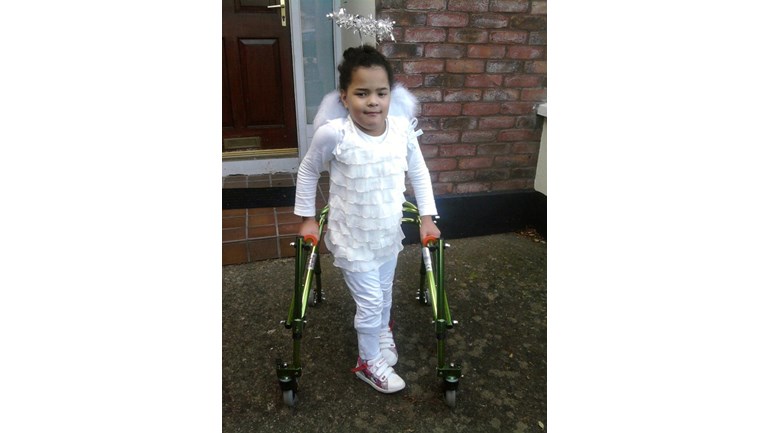 Thank you so much for taking the time to look at my JustGiving page.
My name is Cherie Anderson and I am 5 years old. I was born with Cerebral palsy, spastic diplegia. Cerebral Palsy affects everyone differently and no two people are the same. I am unable to stand or walk unaided, dress myself and I have difficulty with my balance so I fall over a lot. This makes everyday tasks that others take for granted extremely hard for me to do. I have a walker to help me get around and when my legs get tired I am using my blue wheelchair. I also have to use splints on my legs to give them support. Every day after school my mum puts me on my stander to watch my favourite programs Max and Ruby, Dora, Caillou or Punky. The stander-time is not always nice but mum says it helps to stretch my leg muscles so I have to do it. Sometimes I wonder why I can't run, jump, skip or walk like my friends?
My family and friends are trying to raise £60,000 to take me to America to see Dr. Park who can perform an operation called Selective Dorsal Rhizotomy. The operation will cure the spasticity and give me the chance of a normal life free from pain and dependency on others. Dr. Park has predicted that following the surgery I might be able to run and play like all my friends, or ride a bike or skip with a skipping rope. Now I can only watch my friends doing that and it makes me sad sometimes.
Anything that you can do, will help me take steps toward my dream of being able to walk.
Love,
Cherie