Alfies independence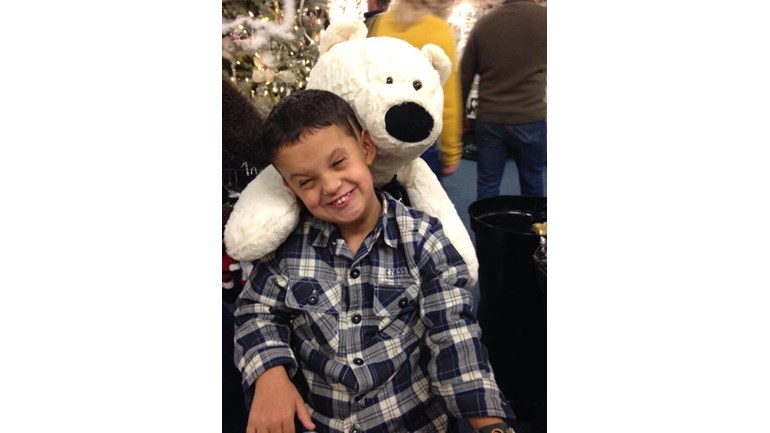 Hi my name is Alfie I have not had a very good start in life my mummy had to take me to hospital wen I was only a few days old because I was very floppy and kept being very sick, the doctors made me stay in hospital as I was a very poorly little boy.
When I was only a month old I was sent to a hospital called great orman street for some test these really hurt but my mummy cuddled me an told me it was gonna be ok that the doctors wanted to try and find out why I was so poorly. The doctors couldn't find a reason for me being so floppy and sick they did say it's called reflux which is not nice I still have it now and am still very sick, I had a nasal gastric tube put in the help me feed because I couldn't take a bottle I didn't know how to swallow properly it went into my lungs and made me even more poorly, when I was only 4 months old just before Xmas I had to be taken to intensive care in addenbrookes as I had pneumonia and a collapsed lung, mummy an daddy were very upset as the doctors told them they didn't think I would get better but I'm a fighter an I did get better after a few weeks on a special machine a ventilator. 
I carried on attending great orman street for lots an lots of tests I didn't like them but mummy said they were tryin to help me. 
When I was about 2 yrs old I had my first stroke this was so very frightening for me and my mummy and daddy because I had a very long seizure and had to be resuscitated twice by the ambulance crew it went on for about 2 and a half hours, at the hospital the doctors weren't sure why this had happened. My right arm and leg felt very strange I couldn't commando crawl anymore as my arm and leg didn't work properly so many my daddy asked if I could see a different doctor in great orman street to see why I was very weak, I had to have another test called an MRI scan and MRA the doctors confirmed I had a stroke an that's why I was so weak. 
During this ur I had 3 more horrible strokes I was only 3 yrs old (2006) I had to have some more test called an angiogram looking at the blood vessels in my brain this showed I had a bad narrowing on my left side so in May 2007 I had a very big operation called ecic bypass this really hurt I was in surgery for about 6 hours and I have got a really big scar on the side of my head/face it's ok mummy calls it my war wound 😊
I was ok for a little while I had reflux still and now I had also had another operation to have a gastronomy fitted so it was easier to be able to give me my special milk and all the medicine I have to have as I'm super cheeky an kept takin my nasal gastric tube out all the time and I still didn't know how to swallow properly so mummy and daddy have to tube feed me. 
In March 2009 I had an another big stroke so I was kept in great orman street until they could operate again this time on the other side my right side as they found my blood vessels were very narrow on this side now so I had another ecic bypass again in theatre for 6 hours the doctors thought this should help for at least a few years but unfortunately I was very poorly in November 2009 and had to be rushed into hospital again where the doctors found my right carotid artery was around 80% closed they had to put a stent in to open up my artery but because I was so small we had to wait so the doctors could order in special equipment because they hadn't done this operation on such a small child my mummy an daddy were terrified, when the doctor told them the risks one of them was that if my artery split while in theatre I would go to heaven but if I didn't have the surgery I would definatly go to heaven because I was so poorly. Mummy an daddy signed the forms to let me have the op but they were very scared. I had another stroke on Xmas day 2010 but I was able to come home after a while I didn't have to have any more operations. Because of all these strokes I find walkin very exhausting my right arm just hangs down by my side an my silly hand keeps droppin things. I don't like bein in my wheelchair but I don't have much choice at the moment because I get to tired when I walk.
Mummy and daddy have been doing lots of things to try and raise money to get me some intensive therapy to help me to regain the use of my wobbly legs as my brothers call them I just want to be able to walk and play with my brothers instead of just Sittin at the window or in my chair watching because I'm too wobbly or just to tired to join in. 
Should we exceed the target amount (or if we do not raise enough funds, or if they cannot be used for any other reason) the funds raised will go to the general funds of Tree of Hope to assist other sick children.
Thanks for taking the time to visit my JustGiving page.
Donating through JustGiving is simple, fast and totally secure. Your details are safe with JustGiving – they'll never sell them on or send unwanted emails. Once you donate, they'll send your money directly to the charity. So it's the most efficient way to donate – saving time and cutting costs for the charity.