Help 4 Hayden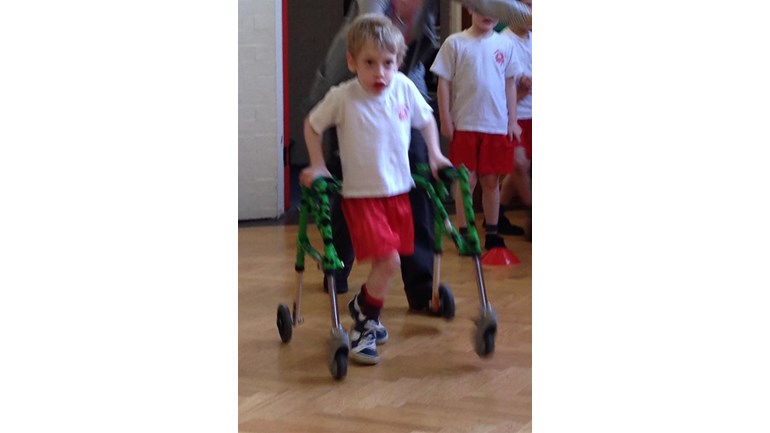 We are fundraising for our son Hayden, he is 5 years old and has cerebral palsy diplegia. This means that he cannot stand or walk unaided and has a very high muscle tone, which is painful. having independence is very important to Hayden, this is something we take for granted every day! its not easy for him to play with his friends as every time they move to a different activity, he will be left out.
At the moment Hayden uses something called a Kaye Walker which supports him so that he can walk, unfortunately he gets tired very quickly which means he needs a wheelchair too. The operation we are trying to fundraise for (Selective Dorsal Rhizotomy) would dramatically improve Hayden's condition by reducing muscle tension and would allow him to walk with crutches or sticks and hopefully he will eventually be able to walk unaided! 
The operation is in St Louis in America and will cost us £60,000! This is a huge amount to pay and we need all the help we can get! Hayden is such a determined little boy who really deserves the chance to be able to walk and have an independent life!
If there is anything you can do to help Hayden, we would be extremely greatful!
text HLPH99 followed by your donation (£4 £5 £10 or £20) to 70070 
if we exceed the target amount or if we do not raise enough, or the funds cannot be used for any other reason, they will go to tree of hope to other sick children.