Help Yasmin Help Herself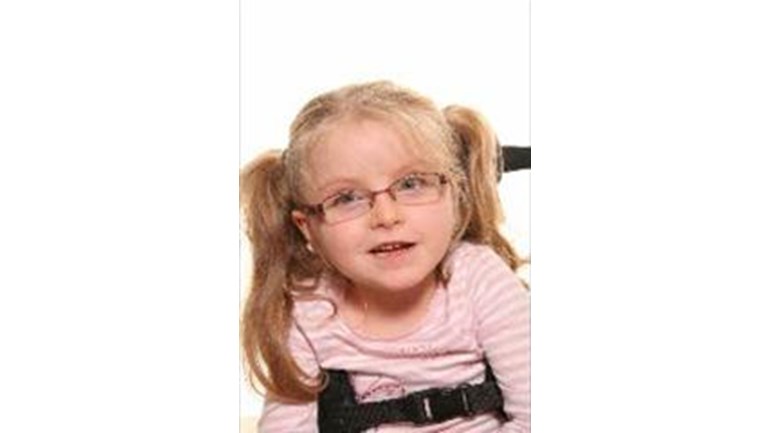 Thanks for taking the time to visit my JustGiving page.
Yasmin is 11 years old and suffers from a motor neurone disability. She cannot walk or sit unaided . She is also non-verbal. She has a twin sister who is developing normally. Her condition presents itself as muscle weakness in her upper body and spasms and spasticity in her lower limbs. This means Yasmin can get bouts of muscular pain and this is likely to intensify as she continues to grow.
Yasmin was fitted with a Baclofen Pump in January 2016 to control her muscle spasms and spacticity. When the pump was being fitted she suffered a spinal fluid leak which made her quite poorly for a few weeks. She thankfully made a full recovery though and is now a lot more comfortable and her pain has decreased quite dramatically.
She had major surgery on her hip in September 2016 and was diagnosed with scolosis in April 2017. At the minute this does not need surgery but we do not know what the future may hold. 

Despite her problems she is a happy little girl with a smile for everyone she meets.  
Yasmin lives with her twin sister Chiara and her mum.
The family home is currently unable to meet Yasmin's daily needs. The only bathroom and Yasmin's bedroom is upstairs so her mum must carry her up and down stairs to allow Yasmin to wash and sleep.
As Yasmin gets older and bigger the risk to both her and mum increases. 
The family are fundraising to build a wetroom and bedroom downstairs so Yasmin can live safely with her family. This extension will have a bedroom with a hospital style bed to allow Yasmin's postural needs to be met while she is asleep. There will be a hoist on the ceiling so she can be transferred in and out of bed safely. The wetroom will have room for a wheelchair and shower chair and and another hoist on the ceiling so Yasmin can have a shower in safety and comfort. The extension will have an integrated alarm similar to a baby monitor so Yasmins safety can be monitored at all times. This will be linked to the living room and mum's bedroom. 
As well as eliminating the risks associated with manually handling Yasmin the extension will support Yasmin's independence and allow her to develop self help skills at her own pace. She will be able to use the wetroom and bedroom independently when she reaches adulthood.
Sheffield City Council have pledged £14500 towards the cost but the true cost is £30000 and Yasmin's family must contribute the rest.
Yasmin's family have been fundraising tirelessly for two years and are close to thier target but we still need to raise £2000 
 We have a team of builders and an architect who are donating thier time and skills but we still need to pay for materials.

Yasmin needs 24 hour care so mum is unable to work but she is studying a business and finance degree through The Open University. Hopefully this will mean that mum can carry out  some freelance accountancy work around Yasmin's care needs and end the family's dependency on the benefits system.
Without this extension the time will come when it is too dangerous for Yasmin to live with her family and there will be no choice but to allow Yasmin to live in  a care home away from her family.
Should we exceed the target amount (or if we do not raise enough funds, or if they cannot be used for any other reason) the funds raised will go to the general funds of Tree of Hope to assist other sick children.

Donating through JustGiving is simple, fast and totally secure. Your details are safe with JustGiving – they'll never sell them on or send unwanted emails. Once you donate, they'll send your money directly to the charity. So it's the most efficient way to donate – saving time and cutting costs for the charity.