Help Thomas reach the moon and stars.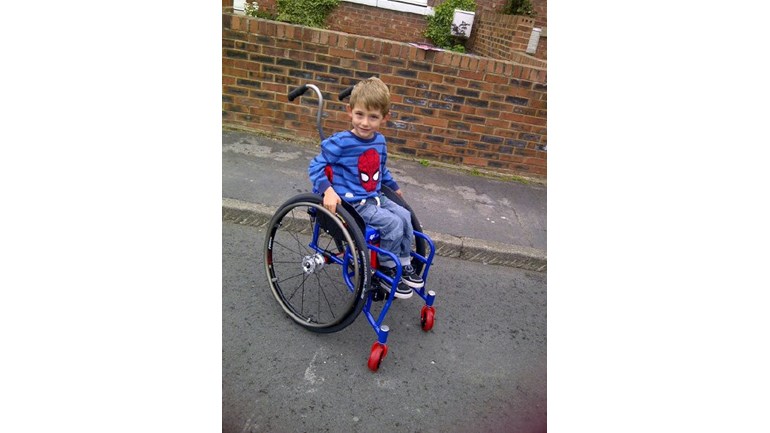 Thanks for taking the time to visit my JustGiving page.
THIS IS THOMAS' STORY :)
Thomas is 5 years old and would like nothing better than to be the same as all the other boys and girls at his school.
Thomas was born at 31weeks by emergency cesarean and suffered complications and lack of oxygen, after 5 weeks we were told we could take our 'healthy little boy home'.........From 6month it became apparent Thomas had been affected by his traumatic birth and after a further year of hospital and doctor visits he was diagnosed with Spastic diplegic cerebral palsy, this makes it very hard and painfull for Thomas to walk and run.
Thomas has spent the last 3year becoming the amazing independent little boy you see today but now we would like to make his life even better WITH YOUR HELP :)
Currently in America there is a operation called SDR (Selective dorsal rhizotomy)....This operation will allow Thomas to run and play with his friends without falling and hurting himself and to be like any other little boy his age which is his only dream.
To reach Thomas's dream we need to raise £48,000 to get him to America and get the operation that will help him 'REACH THE MOON AND STARS'.
This is where i ask everyone......please help me make my little boys dreams come true and as he puts it.....''fix my crazy legs mammy''
Any and all donations are so appreciated :)