Help Leo to Keep Walking and Lead a Pain Free Active Life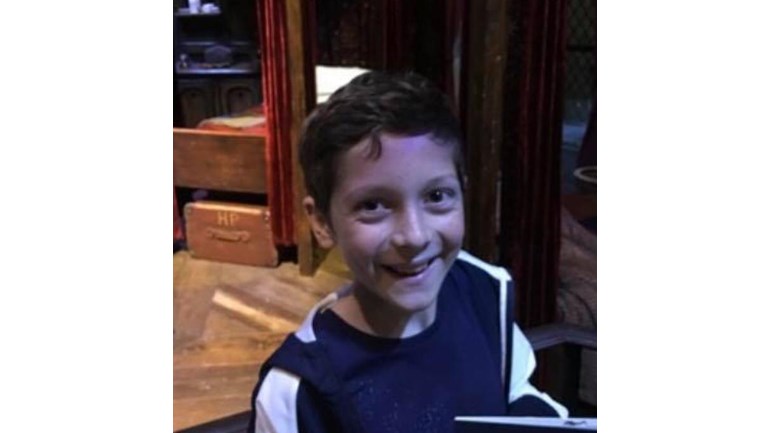 Leo is my 13 year old son, he was born with Cerebral Palsy, Spastic Diplegia - this causes him to have spasticity in all of his muscles in his legs meaning they continually contract. This condition has always interfered with Leos life stopping him doing so many things that any other able bodied child could do - for example riding a bike, playing tag, joining in on sports day without feeling so embarrassed because he wasn't able do do even the bean bag race without falling over. He was unable to walk until he was 3, unable to dress until he was 5, the list goes on... 
We have recently found out that as Leo gets older, the spasticity in his muscles are going to put his body under a lot of pressure and he is going to suffer from extreme pain, possible bone deformities, premature ageing of his muscles which could then result in Leo needing permanent walking aids or a wheelchair.    
THERE IS HOPE - Leo can have an operation called SDR (selective dorsal rhizotomy). This involves a very intricate operation done on the spine cutting nerves that send messages to the brain telling the muscles to contract, therefore the spasticity will almost be eradicated. Leo will then need tolearn to walk again and will need to have months and months of intensive physiotherapy.
Unfortunately Leo is unable to have this operation funded by the NHS. We are therefore looking to raise £40,000 to enable him to have this life changing treatment. This operation would give Leo the opportunity to lead an independent, pain free and active life. Whatever you can contribute will be so gratefully received.
MESSAGE FROM LEO - When I found out there was an operation that could help me I was so overwhelmed that I laughed and cried at the same time. I just want to live as normal life as possible and know that in the future I can do what my friends do, like playing football in a team and to not have people staring and making comments because Im running and walking differently - this really upsets me. I have always dreamt of being "normal" and now with everyone's kind help you can 'make my dream become my reality' Thank you so much. Love from Leo x 

Thanks for taking the time to visit my JustGiving page.
Donating through JustGiving is simple, fast and totally secure. Your details are safe with JustGiving - they'll never sell them on or send unwanted emails. Once you donate, they'll send your money directly to the charity. So it's the most efficient way to donate - saving time and cutting costs for the charity.
7.5% of all donations to Tree of Hope in relation to this appeal will be allocated to the general charitable purposes of Tree of Hope to cover our core operating costs. 
If we raise insufficient funds, or surplus funds, then the funds will be used, if appropriate, to fund support for our child's needs in accordance with Tree of Hope's charitable objects. If in those circumstances we are unable to use all or part of the funds for the benefit of our child  in accordance with Tree of Hope's charitable objects, then any funds that cannot be used will be transferred to be used for the general charitable purposes of Tree of Hope.