HelpJackWalk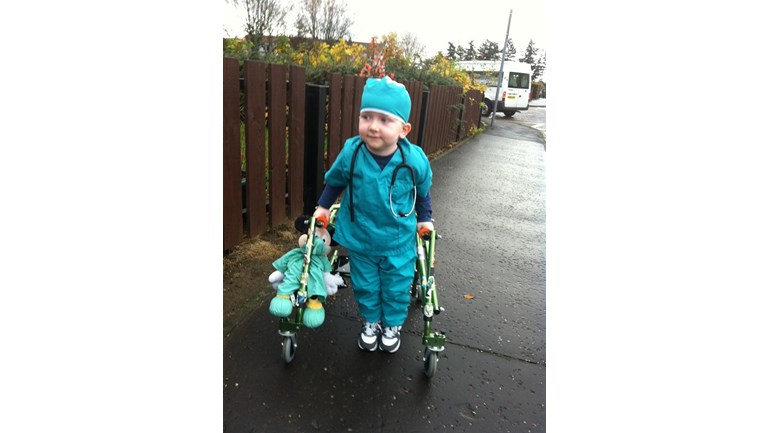 Hey! Im Jack, I am 4 years old and Cerebral palsy which effects my legs. In Novemeber 2010 Mum and Dad took me St Louis Childrens Hospital in the USA (after rasing £40k) for life changing surgery called Selective Dorsal Rhizotomy (SDR). This was carried out by Dr TS Park which remmoved the spasticity from my body, allowed me to be pain free and stopped my bones from deforming as I get older.
Now, I can walk using a walker and with my quad sticks with a little help - something that would not have been possible before SDR. It hasnt come easy though, I have worked very hard to get this strong with my therapy, which I have 4 days a week, which is not free, each month this costs £300 and I have additional intensive blocks on top of this in the school holidays to get me SUPER STRONG!
I am going back to see Dr Park in April 2012 for my 18 month check up and to find out if I will need further surgery in the future, and also to have my new orthotics:splints/crutches/physio therapy which will cost £5k and thats without future surgery costs. Mum and Dad also have to continue my fundraising to allow me to keep training to build my muscles even more and possibly see me walk on my own one day!
I really want to walk, I am determined to play football, walk with my friends, chase my sister and ski like my Dad and Grandad, so please, if you can donate now to help me achieve my potential and be 'normal' like everyone else, I would be really happy and my Mum and Dad would be v ery very greatful!! Thank you very much!!!