Help Freddy walk tall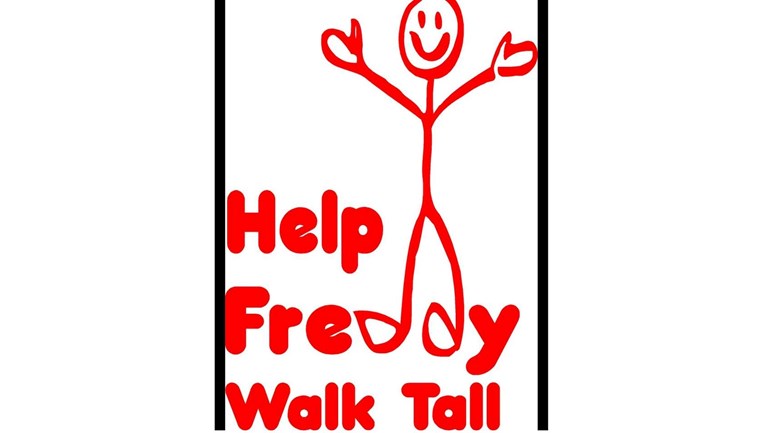 **UPDATE**
Freddy is now 3.5 years post op, and still really working hard at weekly physio, weekly swimming lessons and weekly cricket training and much more....
We are so pleased with Freddy's progress so far, but we need to continue it.  Freddy's hips are weaker than they should be so we are focusing on this at his physio sessions, and we're also focusing on this area during his swimming lessons.
We are continuing to use the funds generously given by you all for all his ongoing treatments.  This will include physiotherapy, along side other help, such as Occupational Therapy, swimming, and anything else that we feel he would benefit from.
Again, I'd like to thank you all for everything you have done to help Freddy get where he is today.... And for what he will achieve in the future x
** ORIGINAL STORY**
Hello, my name is Freddy and I am 4 years old.  I was born very early, and only weighed 3lb 8oz and spent 10 weeks in hospital.  During this time, I had a small bleed on my brain, which has been diagnosed as Spastic Diplegia, a form of Cerebral Palsy.
This means that my muscles are so tight I'm unable to straighten my legs, or arms properly, which means that I find it difficult to do simple things, like sitting on the floor with my legs out front, or walking on my own!
I have learnt how to zoom around with my walking frame, but I would love to be able to walk on my own, and I would absolutely love to be able to play football with my big brother, Archie who is 6.
My mummy & daddy have found out about an operation called, Selective Dorsal Rhizotomy which could help me achieve my dream.  The operation would mean the vertebrae in my lower back being opened to gain access to the nerve roots.  They would then find the abnormal roots causing the spasticity and cut them.  This operation aims to achieve a long-term reduction in spasticity, improve mobility and increase my independence.
The operation is just the start of the process though, as following this I will need intense physiotherapy  for up to 2 years.
To have this operation in America, I need to raise around £80,000 - I really hope you can help me realise my dream of being a big boy, who is able to play football with Archie.
I promise to be a very good boy, and do all my physio after the operation, but I need your help - Thank you xxxx   
Should we exceed the target amount (or if we do not raise enough funds,or if they cannot be used for any other reason) the funds raised will go to the general funds of Tree of Hope to assist other sick children.