Harvey's Hope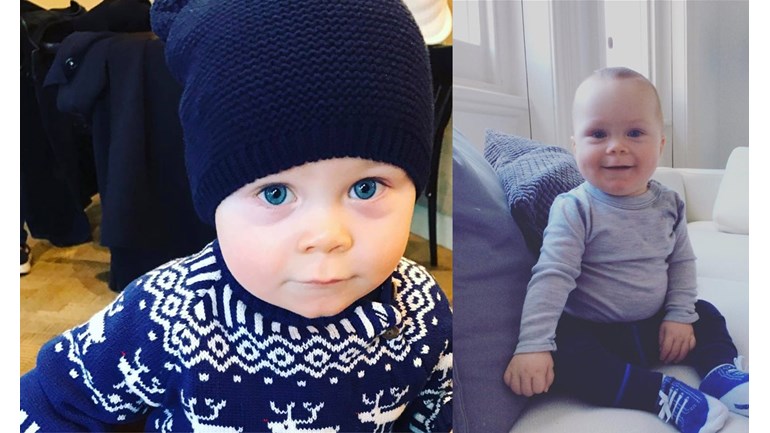 Harvey is like any little boy, joyful, willful and prone to the odd tantrum. Equally, we are just like any other parents, grateful, fearful and trying to work out this raising a child thing fast!
We try to lead normal lives, reminding ourselves every day that things could have been worse, however the reality is that our life isn't normal. Weekends are spent travelling hours to physio appointments whilst our
friends record their babies blowing raspberries , days are taken off work to attend countless Dr appointments whilst our colleagues roll their eyes about us missing another day of work, and nights are spent on tenterhooks when our little boy is sick listening out for a life threatening breathing episode.
Harvey suffered 2 strokes around the time of birth, causing permanent
damage to his brain affecting the right hand side of his body.  We of course didn't know this at the time, actually only 6 months later, I will never forget the feeling leaving NICU 2 weeks after his birth thinking, it's onwards and upwards from here, that experience surely was the worst of what was to come. How wrong I was. We starting noticing things weren't quite right when he started to preference one hand, actually it became a family joke calling him 'righty', but little did we know what was to unfold.
We took him to our Doctor after his 'righty' got significantly worse and he began falling behind his peers.  Consultations and a MRI confirmed  Harvey had right hand side hemiplegia, a form of cerebral palsy and has drastically reduced sensation and movement in his right arm and right leg.  It's a cruel thing brain damage, because you don't truly know the effect it has until the child grows up, sometimes even beyond 10years. That's a 10 year wait to see if he additionally has epilepsy, behavioural side effects and then there's of course the physical deformity.
We are doing everything we can to give Harvey the opportunity to gain what other children are so fortunate to be born with. Our first goal is for him to walk, second to talk and third to be able to handle his emotions and express himself to those he loves.
Like all parents we only want the best for Harvey. I know that the teasing in the school ground will happen, I know that some girls won't
go out with him because of the way he talks or walks and I know as his parents this will crush us, but we have to hold onto what he can and WILL do.
Please help us help him so that Harvey, like any child, can enjoy his life to the fullest.
Thanks for taking the time to visit my JustGiving page.
Donating through JustGiving is simple, fast and totally secure. Your details are safe with JustGiving - they'll never sell them on or send unwanted emails. Once you donate, they'll send your money directly to the charity. So it's the most efficient way to donate - saving time and cutting costs for the charity.
7.5% of all donations to Tree of Hope in relation to this appeal will be allocated to the general charitable purposes of Tree of Hope to cover our core operating costs.

If we raise insufficient funds, or surplus funds, then the funds will be used, if appropriate, to fund support for our child's needs in accordance with Tree of Hope's charitable objects. If in those circumstances we are unable to use all or part of the funds for the benefit of our child in accordance with Tree of Hope's charitable objects, then any funds that cannot be used will be transferred to be used for the general charitable purposes of Tree of Hope.