Go Felix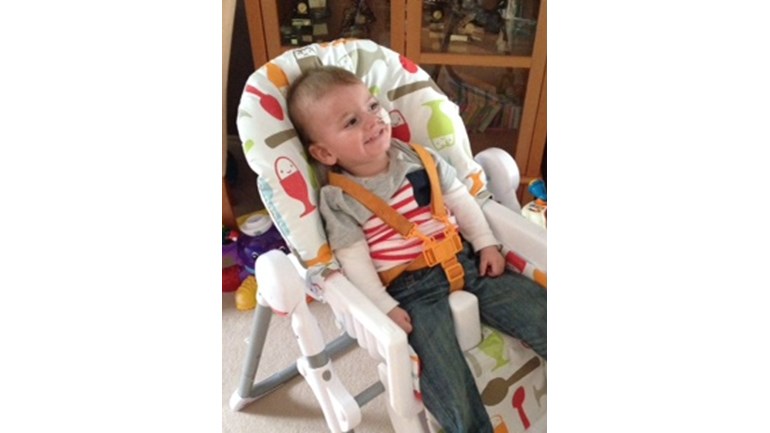 Felix is a very happy and cheeky 22month old with a very rare genetic brain disorder called Lissencephaly and Miller-Dieker Syndrome.  Lissencepahly literally translates to 'smooth brain' meaning that during pregnancy his brain didn't fully develop the full six layers a normal functioning brain has, but instead has only four. This condition impacts in ways many of us take for granted, like swallowing food for example or even holding up your own head.
 We (mum and dad) had almost 48 hours of normality with our newborn before being told that there was something wrong and then at three months having the diagnosis that our baby boy would never walk, talk and most children with this condition won't see past infancy.  Despite this Felix continues to surprise his medical team and us. His smiles and cheeky grins leave an impression on everyone who meets him.
In order for Felix to make as much progress as possible, we work closely with the NHS and a network of therapists to try to build his strength so that one day he may be able to roll over, hold a toy and even sit on his own. With the help of the NHS he is responding extremely well and always progressing but unfortunately the amount of time the therapists are able to give him just isn't enough to meet his needs so we are raising funds to give him the best possible therapy and specialist equipment.
Thank you for supporting and helping us raise funds for our truly miraculous little boy!