Give George Freedom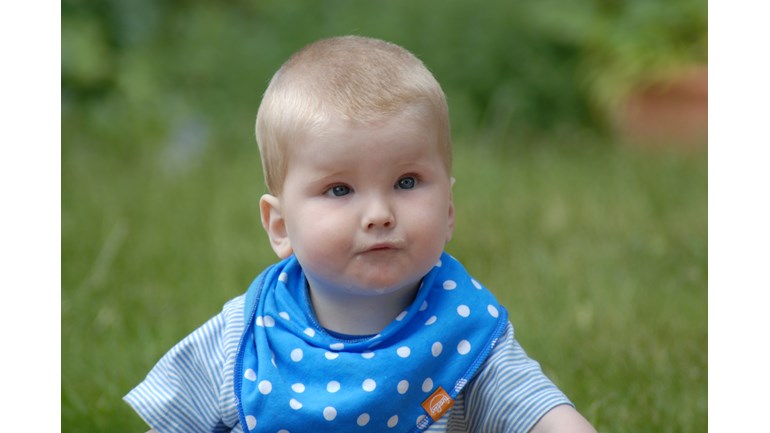 Give George Freedom
George is happy little nearly four year old boy that melts the hearts of everyone he meets with his infectious giggle. The first born of twin boys it was obvious early on that George wasn't developing the same as his twin brother. He was diagnosed with an incredibly rare genetic disorder at six months and is the only person worldwide with his particular chromosome duplication (he has extra bits of chromosomes 2 and 9) so he's totally unique. 
George has global development delay and hypotonia making him similar in development to a six month old baby. He finally learnt to sit up when he was three and we're now working on standing, but it's slow progress. We have a saying that everything happens in George time, when George is ready and after lots of determination and practice.

Although George can't yet walk or crawl he manages to get around really well by rolling and can usually get to the toy he wants this way. He tends to spend most of his time lying on the floor playing with his toys. He also has a supportive chair so that he can join in with family activities but it's very big and heavy and difficult to move around. This means George is restricted to one room for most of the day. We do our best to make sure he's included by picking him up and carrying him around but as he gets older and heavier this is getting more and more difficult and doesn't give him the same freedom as moving around more independently.
We want George to be able to join in with all the everyday little things the rest of the family enjoys so we're currently trying to raise enough money to make the changes George needs to the house to give him more freedom. 
This will include a ramp and lift up to the front door so that we can get George's wheelchair into the house. We also want to make all the rooms downstairs level so that George won't have to spend most of his time in one room. By installing a through floor lift we'll also be able to easily move George upstairs to his bedroom.
Converting the house to make it safer and more accessible would make a huge difference to George's life. It would open up new experiences to him and mean he can join in every part of family life with us, giving him more freedom.
We are more than grateful for any donation that is made. You really are helping to give George more freedom to enjoy life, from the bottom of our hearts, thank you!
You can donate by text really easily. Just send a message with 'GRGE77' and the amount to 70070. So if you want to donate £5 then you would type 'GRGE77 £5'

Donating through JustGiving is simple, fast and totally secure. Your details are safe with JustGiving - they'll never sell them on or send unwanted emails. Once you donate, they'll send your money directly to the charity. So it's the most efficient way to donate - saving time and cutting costs for the charity.

Should we exceed the target amount or if we do not raise enough funds, or if they cannot be used for any other reason, the funds raised will go to the general funds of Tree of Hope to assist other sick children.
Tree of Hope reserves to use these funds for any purpose stated in the parents charter, including but not limited to, medical treatment, surgery and therapies and related travel expenses, medical and exercise equipment, childcare, home adaptations and the cost of vehicles designed for the disabled.