Give George Freedom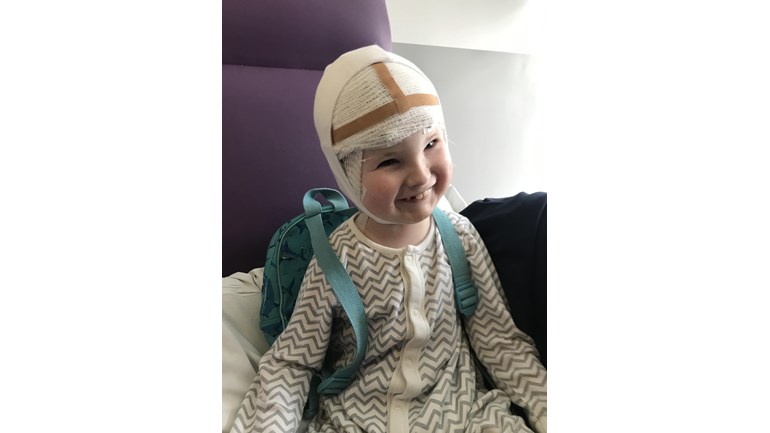 George is happy little boy (now 8) that melts the hearts of everyone he meets with his infectious giggle. The first born of twin boys it was obvious early on that George wasn't developing the same as his twin brother. He was diagnosed with an incredibly rare genetic disorder at six months and is the only person worldwide with his particular chromosome duplication (he has extra bits of chromosomes 2 and 9) so he's totally unique. 

George has development delay and low muscle tone making him similar in development to a one year old. He finally learnt to sit up when he was three and stand when he was six and we're now working on walking, but it's slow progress. We have a saying that everything happens in George time, when George is ready and after lots of determination and practice.

He's also been diagnosed with autism, suffers from seizures due to epilepsy, is registered partially sighted and has a gastrostomy to help him eat and drink but despite this he is always ready to smile and giggle.
Although George can't yet walk around independently or talk he manages to make himself understood most of the time. He tends to spend most of his time lying on the floor playing with his toys. He also has a supportive chair so that he can join in with family activities but it's very big and heavy and difficult to move around. This means George is restricted in getting around the house. We do our best to make sure he's included by picking him up and carrying him around but as he gets older and heavier this is getting more and more difficult and doesn't give him the same freedom as moving around more independently.
We want George to be able to join in with all the everyday little things the rest of the family enjoys so we're currently trying to raise enough money to make the changes George needs to the house to give him more freedom. George also needs a specially adapted car seat to help us get him out and about and funds will also help towards a carer to help provide us with some respite care.
Adaptations we're planning include making the front of the house level access so we don't have to lift his heavy wheelchair over the doorstep. We also want to make all the rooms downstairs level so that George won't have to spend most of his time in one room. And installing a wet room with specialist equipment will mean he will still be able to enjoy a bath without us struggling to lift him safely in and out.  
Converting the house to make it safer and more accessible would make a huge difference to George's life. It would open up new experiences to him and mean he can join in every part of family life with us, giving him more freedom. If we raise enough funds we're planning a specially adapted sensory den too!
We are more than grateful for any donation that is made. You really are helping to give George more freedom to enjoy life, from the bottom of our hearts, thank you!
Should we exceed the target amount or if we do not raise enough funds, or if they cannot be used for any other reason, the funds raised will go to the general funds of Tree of Hope to assist other sick children.