Getting Gethin Going!!!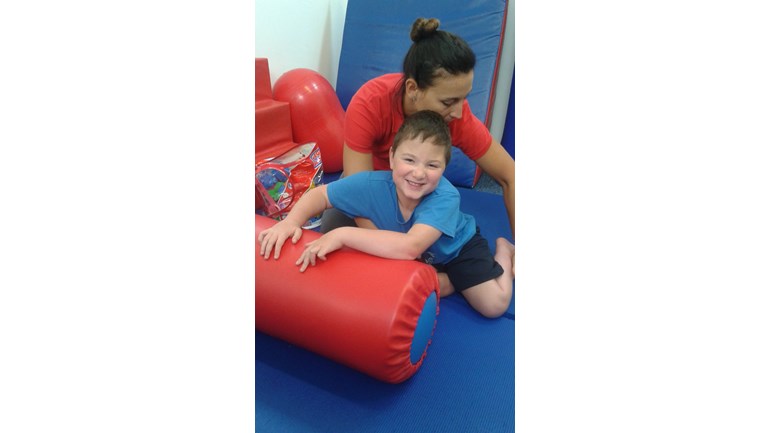 My son Gethin, and his twin Iestyn, were born at just 24 weeks gestation, weighing in at a tiny 1lb 8oz each. As a result of his very difficult start in life, Gethin has cerebral palsy and his only way of confidently getting around independently is by bottom shuffling. Gethin has been attending the 'Footsteps Centre' to have intensive courses of private physio for over 5 years now and each time he has been we have noticed a big difference in him, both in his strength and self confidence. They have managed to get him to crawl and to start to use a walker and generally have more confidence that he can actually do things for himself.  We would really like Gethin to be able to continue to have private physio as we feel it is helping massively in his journey towards achieving his physical potential.
By supporting our fundraising through the charity  'Tree of Hope' you will be contributing directly towards the cost of Gethin's physiotherapy treatment. Thank you very much for your help, it is hugely appreciated and it will make a difference to our lovely (not so little anymore!) boy's life! 
7.5% of all donations to Tree of Hope in relation to this appeal will be allocated to the general charitable purposes of Tree of Hope to cover our core operating costs.

If we raise insufficient funds, or surplus funds, then the funds will be used, if appropriate, to fund support for our child's needs in accordance with Tree of Hope's charitable objects.  If in those circumstances we are unable to use all or part of the funds for the benefit of our child in accordance with Tree of Hope's charitable objects, then any funds that cannot be used will be transferred to be used for the general charitable purposes of Tree of Hope.