Get Grace Going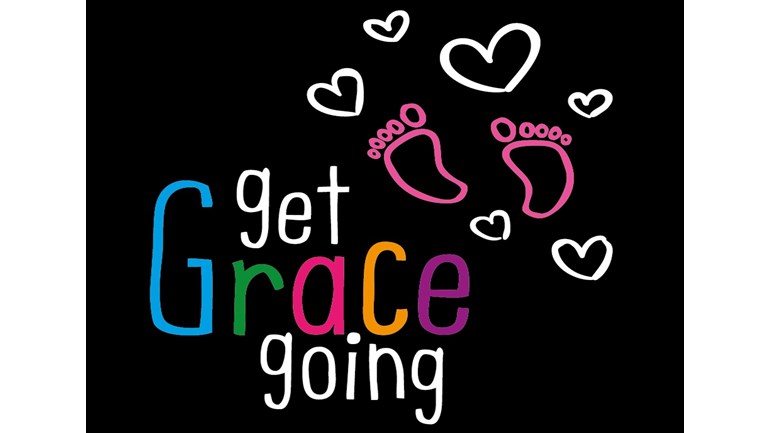 Grace was born in July 2011 after a very difficult labour. She has Treacher Collins Syndrome which means the bones in her face did not form properly. Due to this she had difficulties breathing and feeding and wears a bone anchored hearing aid on a soft band.

Unfortunately Grace was also starved of oxygen and it took 15 minutes for her to be resuscitated. For the first 2 weeks of her life, Grace was in an incubator and was having seizures due to the trauma of the birth. She was a little fighter though and was soon home where she belonged. We were told we had to wait to see if she reached her milestones to see if this was serious enough to have caused delays.

As the months went by it was apparent Grace was delayed, she could not roll over, support her head or sit unaided. We were referred for physiotherapy when she was 9 months old.

With the help of a physiotherapy programme Grace began to sit better and was able to sit unaided at 14 months! This was around the time she had an MRI scan and it was confirmed she had brain damage and shortly after was diagnosed with Spastic Diplegia, Cerebral Palsy.

Grace is a very determined and happy little girl however it is heartbreaking to watch her play with her friends but not be able to do everything they can. More than anything Grace would love to ride a scooter. Grace began to commando crawl at 17 months and crawled properly at 20 months.

As time went on, it became clear that Grace was really struggling to walk and started to use a Kaye frame, she was also cast for Splints to keep her feet at 90 degrees. This helped Grace onto her feet more. She does some steps on her own but is still very unstable and often falls over.

Grace also has a speech delay and often gets frustrated when she can't communicate her needs. She has a speech and language programme to help her overcome this. We are learning BSL and use Makaton which she has picked up very easily and often teaches us new signs!

We have heard about an operation called Selective Dorsal Rhizotomy (SDR) which would reduce the spasticity in her legs and take the strain out of walking. She gets very tired at the moment and is currently being measured for a wheelchair. We would love Grace to have this operation as it would give her more stability and make her life so much easier.

We have been referred to Alder Hey hospital to see if Grace is eligible for this on the NHS however we are aware that she might not be. The aftercare is extremely important with this operation and is often not funded by the NHS. Please help us to raise enough money to ensure Grace gets the treatment and rehabilitation she needs and deserves. Please donate as much or as little as you can-you would make such a difference to this amazing little girls life! 

Grace has a long journey ahead of her but with her determination and your help we just know she will excel and achieve so much in life!

Thank you!

Should we exceed the target amount (or if we do not raise enough funds, or if they cannot be used for any other reason) the funds raised will go to the general funds of Tree of Hope to assist other sick children.