George's First Steps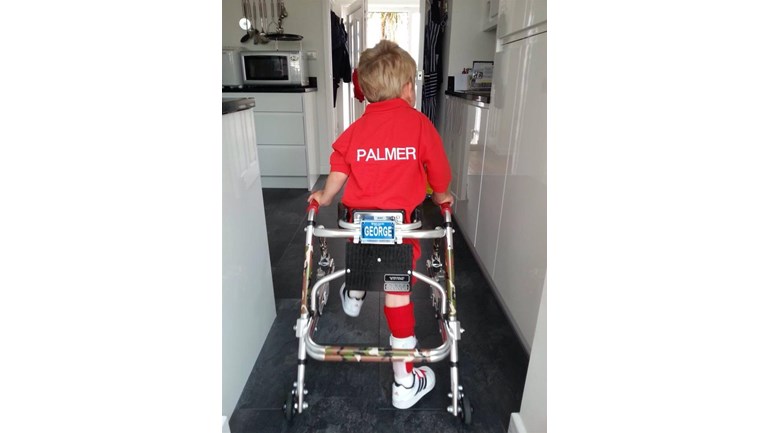 My name is George, I am 4 year old and I live in Devon with my Mummy and Daddy. I was born six weeks prematurely on 7th September 2007, by emergency c-section weighing 4lb 14oz. When I was 3 days old I had an MRI Scan which revealed that I had a major brain haemorrhage before I was born. Blood had leaked all over my brain causing intensive damage. The Doctors said I would never walk, never talk and have severe disabilities - likely to be cerebral palsy, epilepsy and possible vision problems.
My mummy and daddy have found an operation in America I can have which will help my legs and then I will be able to walk by myself. I'd love to play with my friends not in my wheelchair. The problem is they need to find £55,000 for the operation and all the after care L
The operation is called Selective Dorsal Rhizotomy. The surgeon will cut away all the nerves in my spine that makes my legs all stiff and not want to walk. Then after the operation I will have lots of physiotherapy for 2 years to make my legs strong. I will find a difference in the way my legs and feet are quite soon after surgery, no more standing on my tip toes, then over time my legs will let me do more and more. I am very excited!!!
You can see more about me and my progress on my website www.georgesfirststeps.com and on my facebook page 'georges first steps'.
Thank you for supporting me and my will to walk.
Love George xx