Gabriel's Hope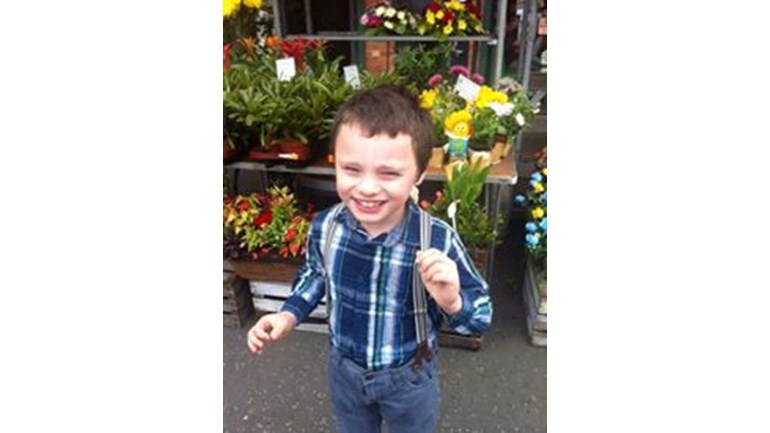 Thanks for taking the time to visit my JustGiving page.
Donating through JustGiving is simple, fast and totally secure. Your details are safe with JustGiving – they'll never sell them on or send unwanted emails. Once you donate, they'll send your money directly to the charity. So it's the most efficient way to donate – saving time and cutting costs for the charity.
I am fundraising for my seven-year-old son Gabriel so he can receive specialised therapy called Applied Behaviour analysis. Gabriel has severe Autism and is technically nonverbal although ABA has taught him to ask for things he wants. He has a home programme in place at the moment with a behaviour analyst and a therapist. Although his hours meet the legal requirement for home schooling he needs much more intensive ABA to increase his quality of life and give him some chance of an independent future. His speech is still very delayed and he needs much more hours of therapy to address this than I can afford. His ABA team have said Gabriel has the capability to become fully verbal with an intensive home programme.

The ABA home programme is a therapeutic approach to teaching because of the life-long gains such as receptive and spoken language, toilet training, dressing, washing, play skills, social skills, reading writing, numeracy, road awareness, shopping, replacing problem behaviour with functional behaviour and anything else the child doesn't yet know. All these things are taught using positive reinforcement which means that the more Gabriel enjoys his programmes the quicker he learns. He's not forced to learn and the focus is on making sure he enjoys working with his therapist. His ABA programme is also tailor made to address his skill deficits and is taught to fit his learning style.

So far ABA has taught Gabriel completely independent toileting skills both night and day (despite being told by a professional that he wasn't developmentally ready). He has learned some functional communication and speech, so he can now ask for what he wants. ABA has also taught him attributes such as colours, sizes, shapes, hot, cold etc. He has learned letters, spelling, writing and reading words. ABA has even taught him to tolerate haircuts and now he even enjoys them. His therapist also taught him to dress himself and to play with some toys and simple games with other people. He also attends a social skills group led by a behaviour analyst and his confidence is growing with being around other children.

Gabriel's Behaviour analyst and therapist have both said that Gabriel is bright and learns quickly when he's taught the right way and could be so much further on with more hours of therapy and at least one more therapist. After a year of intensive therapy he may even be able to attend mainstream school where he'll have more opportunities and access to the curriculum. I was told by some people this wouldn't be possible but when I read Keith Duffy's story from Boyzone I was amazed and felt that there's hope for Gabriel. Keith's daughter was diagnosed with severe autism and was nonverbal and ABA got her talking at age six. After intensive ABA she became fully verbal and even excelled in mainstream school getting all A's in her leaving cert exams.

Applied behaviour analysis is more readily available in the USA and many states cover ABA for children with Autism through people's health insurance and through medicare. The surgeon general has recommended ABA as the only effective scientific intervention for Autism in America. However here in the UK if we want ABA for our children we must pay for it as its not available on the NHS or through the education system. Although there are some ABA schools in England parents must win a tribunal to get their children in and there is at least a two year waiting list.

The cost of the home programme that Gabriel needs is £16000 per year and so far, the wonderful charity Caudwell Children has been covering the cost of some the behaviour analyst visits with £2000. Caudwell Children help families as much as they can to get ABA therapy as they see how effective it is. The Fred foundation gave £1000 to help with the cost of a therapist and they are a charity that specifically advocates for ABA as the only effective intervention for Autism. I pay whatever I can physically afford and it doesn't come near the amount that Gabriel needs. I feel embarrassed to be asking people for money but I remind myself this is for Gabriel as I constantly worry what will happen to him when I become too old to look after him. He needs this therapy so he can learn to look after himself with, if any, only minimal help. I don't want him to end up institutionalised as an adult as he is capable of so much more than that. I decided that I must do all I can to give him the future he deserves. With your donations Gabriel has hope for the future and will be able to show the world all he has to offer. It's simple when you donate to Gabriel's charity page your money goes directly to the Tree Of Hope and they pay Gabriel's ABA team directly. Every penny raised will go to Gabriel's therapy. Thank you for taking the time to read Gabriel's story.