Fundraising for Eiden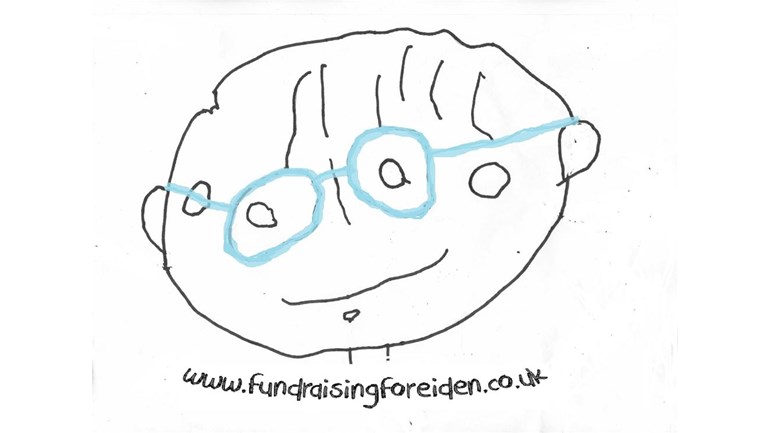 Eiden is a special little man that suffers with complex medical needs including cleft palate, phagiocephaly, ventricular assymetry, osteopenia (previous fractures to ribs and currently a fractured spine), scoliosis/rotated rib cage, bilateral radioulnar synostosis, penoscrotal web, agranular neutrophils and platelets, marked hypermetropia, profound hypotonia, hypermobile joints, global developmental delay, gastroeosophagal reflux, gastrostomy fed, viscous secretions and apnea episodes at night. He has no diagnosis, even after numerous genetic tests and has fallen into a group of children called SWAN's (Syndrome without a name)
Eiden is 26mths old and a tiny little man measuring 66.2cm and 15lb 2oz which is average for an 4 month old baby.

He was born term but was immediately rushed to NICU and placed on a ventilator as he was unable to breathe for himself. This was the start for many struggles that he has had to endure.

He is fed via a gastrostomy with specialist high energy milk 16hrs a day, as until very recently he could not tolerate any food orally. Even now, he is on purees which are suitable for a 4-6mth old.
He is globally developmentally delayed and is unable to sit unassisted or weight bear. This is because he is severely hypontonic and hyperflexible. He also currently has a fractured spine due to brittle bones, his scoliosis and rotated rib cage. As yet they cannot determine any appropriate treatment as they do not have a cause.

Due to the complexity of condition we travel 6 hours (round trip) to see consultants at Great Ormond Street but he currently has consultants at 4 hospitals.
Regardless of the daily struggles he has to endure he is a happy boy and has the most beautiful smile.

Eiden will need intensive therapy to help him to learn to do the things that we all take for granted and this will mean funding suitable equipment and therapy sessions.

We wish to use the programme run by the Brainwave Centre in Brighton but for this we need to be able to fund his initial assessment and then we will be advised the yearly cost.
here is a link to a video that tells you more about his first year
http://www.youtube.com/watch?v=Skvd5XnVUR0
and a link to his facebook page
https://www.facebook.com/pages/Fundraising-for-our-special-little-man-Eiden/346344552060601
and website
www.fundraisingforeiden.co.uk