Taranum's Fundraising for Mehed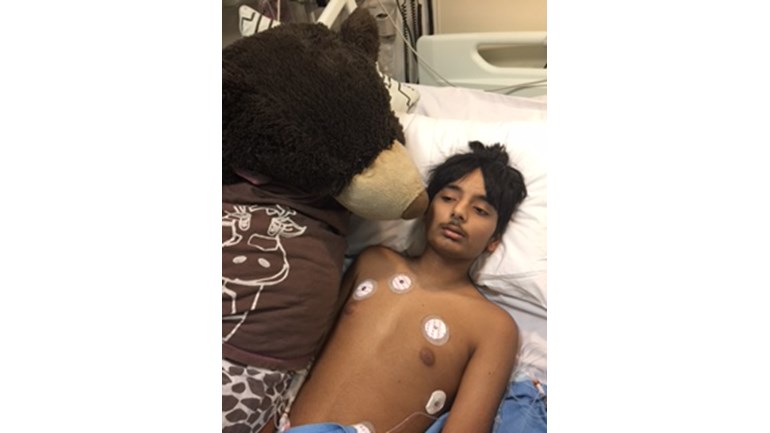 MEHED'S STORY – HELP ME TALK AND JOG 😎 

My Son Mehed has a neurological condition from birth, he cannot communicate with people, he also suffers from fine and gross Motor difficulties, Hyper Mobility, co-ordination ,severe global developmental delay and Learning difficulty. 
Mehed is a boy who loves his family ,he exhibit a great passion for music ,Gym ,yoga as this helps him to relax his muscles . 

He loves travelling and meeting new people and loves sensory toys and games with bright lights.sometimes He like stuff which other people like eg :iPads ,Nintendo games ,computers etc 

He needs continuous support with intense therapies for eg Regular speech and language therapy ,Occupational therapy ,a full time conductive educator ,oxygen therapy, massages and a lot more.sometimes we have to travel for therapies and some time therapist comes to home. 

Due to his difficulties ,Mehed needs help with everything eg:washing,wiping cleaning ,feeding ,brushing etc .He also needs cares throughout the night as Some night he does not sleep , or wakes up crying without any apparent reason ,also have days when He cry a lot or bang his head which makes it harder for me ,their are days when He can not tell me what is wrong with him. 
Mehed needs help in looking after in the night so that I can have at least some night sleep some days.This will help him the care He needs throughout the night 

I am hoping to Fund raising for my son Mehed ,to help him with his difficulties and raise his quality of his life. 
for the Past many years I have been asking for help from councils departments and NHS but still after waiting for many years nearly 11years none has been supported.🕘 
 
 📢 I am fund raising with the hope that donor will support my Son.🔔 
>> 
>> Tree of Hope reserves to use these funds for any purpose stated in the parents charter, including but not limited to, medical treatment, surgery and therapies and related travel expenses, medical and exercise equipment, childcare, home adaptations and the cost of vehicles designed for the disabled.