Freya's little legs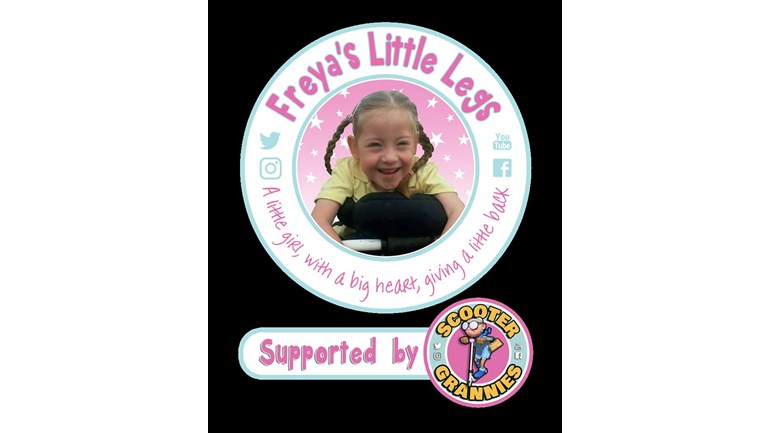 2 minutes of your time could make a lifetimes difference to Freya's. So please read her fundraising story!
Freya was born with Cerebral palsy, two holes in her heart and fought through 5 major operations. She relies on a wheelchair everyday of her life but still has an infectious smile.
There is no cure for cerebral palsy and no magic wand.
The physiotherapy she will receive will relieve the spasms and tightness Freya experiences on a daily basis. These physio sessions cost £90 each time. Which she will need for many years to come if not for the rest of her life. (none of it funded by the government) 
Help us to give her the childhood she deserves and allow her to carry on riding her tricycle, something that every child or adult should be luckily enough to experience and enjoy.
Freya has undergone SDR surgery (At a cost of £16000) on her spine in Jan 2018. This relieved a good proportion of the tightness in her legs but as she is growing up and not as mobile as you or I she has now undergone yet another major operation on her hips in Oct 21. 
STILL THIS KID MANAGES TO CAPTURE OUR HEARTS WITH HER SMILE AND PERSONALITY.
Hopefully with help from yourselves our fundraising efforts will provide the essential physiotherapy, specialist equipment, adaptations and any other required therapy activities for Freya. Giving her the best quality of life we can.
So this is where you come in! 
Any donations big or small will make a difference to Freya's life. So please help us help My Little Freya! Whether its helping the family with a fundraising event, donating prizes and nik naks to raffle off or a monetary donation. Any help would be greatly appreciated. 
Please follow Freya's fundraising journey on Facebook, Twitter, instagram and Youtube as:
SEARCH: Freyas little legs or Scootergrannies             
https://www.facebook.com/groups/665578000278565/
https://twitter.com/scootergrannies?s=01

7.5% of all donations to Tree of Hope in relation to this appeal will be allocated to the general charitable purposes of Tree of Hope to cover our core operating costs. If we raise insufficient funds, or surplus funds, then the funds will be used, if appropriate, to fund support for our child's needs in accordance with Tree of Hope's charitable objects. If in those circumstances we are unable to use all or part of the funds for the benefit of our child in accordance with Tree of Hope's charitable objects, then any funds that cannot be used will be transferred to be used for the general charitable purposes of Tree of Hope.