Please help Tree of Hope support Frankie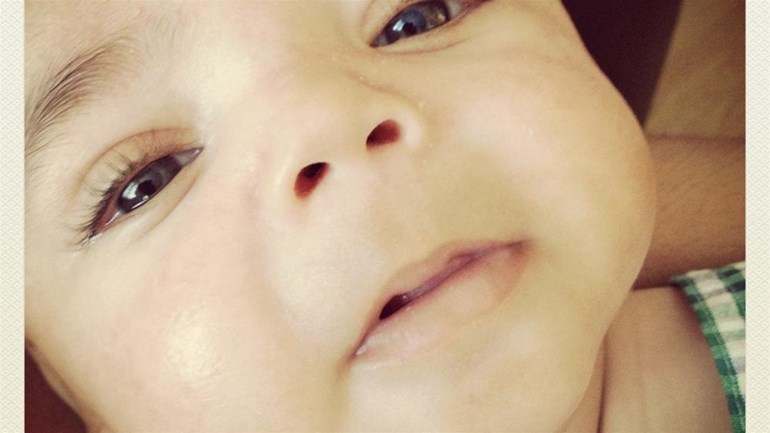 Thanks for taking the time to visit my JustGiving page.
My name is Frankie and I am 18 months old, when I was born my mummy new that somthing was not right as I kept holding my breath and turning blue, after being taken to Neo-Natal for some tests, they discovered that I was born with a Congenital Brain malformation, the left side of my brain had stopped developing from around 6 months, the consultants did more scans and they discovered that I had severe abnormalities all of my brain, they did not know what the future would hold for me.
I have spent the past 2 years in and out of hospital, my last admission was back in October 2013, I was admitted with Aspiration Pneumonia, this is a reoccurring illness for me due to my Gastro Reflux and unsafe swallow, I was transferred to PICU on life support for the fourth time, unfortunately this time was too much for my little body and it was touch and go, my mummy had to have a conversation with my doctors about what would what happen should I not be able to breathe by myself. My mummy stood by myside every step of the way because she new I was a little soldier.
Eventually I got stronger and was able to breath on  my own, however due to the damage to my lungs after reoccurring Pneumonias and life support I am now reliant on oxygen 24hrs a day.
I also had to have surgery for the 3rd time to help try and prevent this from happening, this was major operation and after 6 and half hours in surgery I came out with no tubes and able to breath all by myself.
Since I was discharged on the 7th December 2013 the operation seems to have helped as I have been relatively well, just a few chest infections.
Unfortunately the everyday struggle and fight does not end there, due to my Brain Malformation I have Quadriplegic cerebral Palsy (I cant hold my head, sit up, role crawl I am 100% reliant on my mummy) I will probably never be able to walk and use a wheelchair buggy.
I have severe Epilepsy which I take alot of medication for but still does not control it, my seizures are very damaging to my development and I am servely delayed mentally.
I have weight and growth issues, I will never feed orally, I am fed via a gastro button tube straight into my tummy and this will be permanant.
I am partially deaf in both ears and wearing hearing aids.
I have Apnea episodes which means I stop breathing and my mummy has to revive me, this is due to my brain malformation.
I am attached to a sats monitor which reads my oxygen levels and my heart rate, I am also attached to an Apnea monitor alarm so my mummy knows if I stop breathing, oxygen and feeding pump 24hrs a day.
We have just found out that I am also blind, this was really upsetting my family. Although I have such complex needs and disabilities and no one knows what the future may hold for me I am a very happy content little boy with a very cheeky and big personality with a family who love me unconditionally. I love all my family and they give me the best hugs and kisses.
As a result of all my medical complications and disabilities I will probalby never be able to walk or talk, I will not attend a mainstream school and I need constant 24hour care. I am going to need lots of specialist care, treatment and equipment to enable me to have the best quality of life.
If you are touched by my story and would like to help me and my family raise lots of money to help enable me to have the best quality of life, then please donate to my page.
Thank you Lots of Love Frankie XX
Donating through JustGiving is simple, fast and totally secure. Your details are safe with JustGiving – they'll never sell them on or send unwanted emails. Once you donate, they'll send your money directly to the charity. So it's the most efficient way to donate – saving time and cutting costs for the charity.
So please dig deep and donate now.