Finn Evans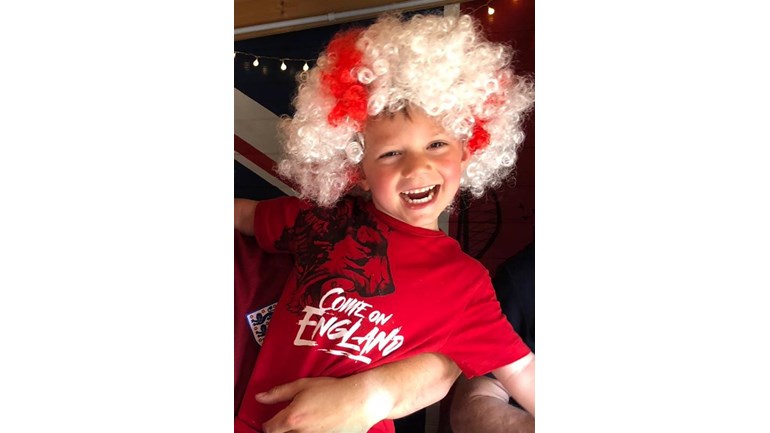 Thanks for taking the time to visit Finn's JustGiving page.
Finn is 5 years old and after failing to meet his miles stones at around 12 months old, was diagnosed with Cerebral Palsy. To us this was a total shock and unexpected diagnosis and completely changed things for us as a family. Since then we have attended endless hospital and therapy appointments, met some amazing supportive families and from the moment Finn got his first walking frame, he has shown us all, that he is one amazing, determined, little superhero, who never stops smiling.
Recently we have had the very exciting, if not a little scary news that Finn is eligible for SDR (Selective Dorsal Rhizotomy), which he is due to have in Bristol, in the Summer. The surgery is spinal surgery that involves  permanently cutting the sensory nerves to the Lower limbs getting rid of the excess tone and spasticity. 
The surgery however is only the half of it, as there is also a 2 year rehabilitation program to follow afterwards, which is absolutely essential to ensure the surgery is as successful and life changing as possible. Unfortunately the NHS are unable to provide all the physiotherapy and rehabilitation required. So this is why we are fundraising, to raise money to help fund as much extra rehabilitation, as possible, such as physiotherapy and therapy equipment to ensure the surgery is as complete success. 
By having this surgery and rehabilitation, we hope it will reduce how much Finn has to use his wheelchair, improve his mobility, reduce his pain, give him more independence and overall give him a better quality of life in the future. 
Every pound raised will make such a huge difference to Finn. We are using The Tree of Hope Charity to give people peace of mind, that all money raised is used appropriately and directly for all Finn's rehabilitation. Thank you so much from the bottom of our hearts x
7.5% of all donations to Tree of Hope in relation to this appeal will be allocated to the general charitable purposes of Tree of Hope to cover our core operating costs.