Funds For Finn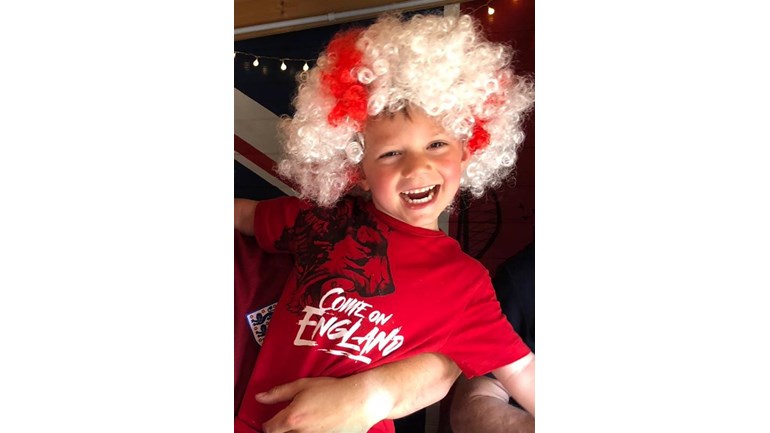 Thanks for taking the time to visit Finn's JustGiving page.
Finn is 5  years old and after failing to meet his miles stones at around 12 months old, was diagnosed with Cerebral Palsy. To us this was a total shock and unexpected diagnosis and completely changed things for us as a family. Since then we have attended endless hospital and therapy appointments, met some amazing supportive families and from the moment Finn got his first walking frame, he has shown us all, that he is one amazing, determined, little superhero, who never stops smiling.
Recently we received the very exciting, if not a little scary news, that Finn is eligible for SDR (Selective Dorsal Rhizotomy). This involves surgery, permanently dividing/cutting 65-75% of the sensory nerve roots in the spinal canal supplying the legs, in order to get rid of the excess tone and relieve spasticity. If the surgery is successful, it could be completely life changing for Finn. We hope it will improve his mobility, so he doesn't have to use his wheelchair as much, reduce the pain and cramps he gets, which can be absolutely heartbreaking and decrease his need for orthopaedic surgery as he gets older and overall give him more independence and a better quality of life in the future. 
Finn has a potential operation date for the summer, in Bristol. Following the surgery it will be 2 years of intensive therapy and activities, this is essential, in order for the surgery to be as successful as possible. This is very much a huge family commitment, but will be totally worth it.

The surgery has only recently been approved by the NHS, because of this there is some issues around the rehabilitation physiotherapy and unfortunately the NHS are unable to provide all the required therapy. We want the surgery to be as successful as possible and to change Finn life, so the rehabilitation is essential. This is the reason why we are fundraising. We want  Finn to have as much additional physiotherapy as possible, but this can cost around £115 an hour, we would also love for him to have other therapies if possible, such as hydrotherapy, to compliment his rehabilitation. One thing Finn has never been able to do, is ride a bike or go on a scooter, something he would absolutely love to be able to do, this really is one thing we hope he can do following his surgery, so we can buy him his first bike/tricycle. 
Whatever you can contribute, as a family will be so very grateful. We have chosen to raise the funds through the Charity, Tree of Hope.  All donations made will be used directly for Finn, but instead of us as a family handling the money, the charity does this on our behalf, paying the therapists etc directly. This not only gives people peace of mind, that all the money raised is used as appropriately, but also means we can claim gift aid, giving Finn more money per donation. Thank you x
7.5% of all donations to Tree of Hope in relation to this appeal will be allocated to the general charitable purposes of Tree of Hope to cover our core operating costs.

If we raise insufficient funds, or surplus funds, then the funds will be used, if appropriate, to fund support for our child's needs in accordance with Tree of Hope's charitable objects.  If in those circumstances we are unable to use all or part of the funds for the benefit of our child in accordance with Tree of Hope's charitable objectives, then any funds that cannot be used will be transferred to be used for the general charitable purposes of Tree of Hope.