Finley Pooley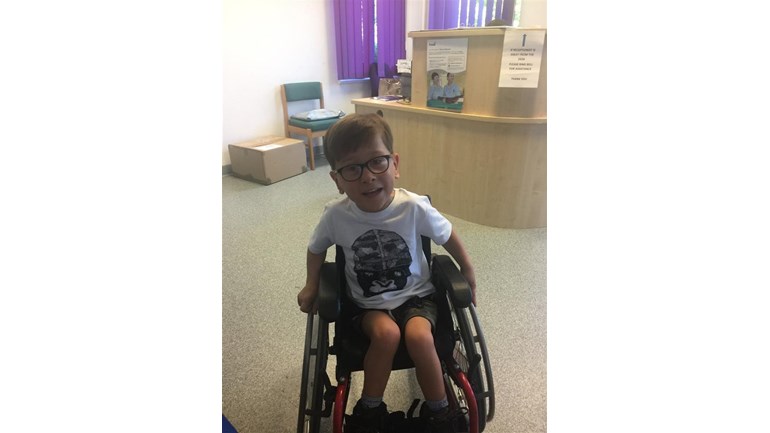 Thanks for taking the time to visit my JustGiving page 
My name is Finley and I am 5 years old, I have cerebral pasly . I am one of three bothers and also I'm a twin the youngest of them all. Zach and Jacob are my best friends, they are great bothers to me, they help me with lots of things with day to day life at home and at school they really help me join in with fun and games at home and out and about, I also have lots of friends at school, I love it there, I love to learn. 
Me and my twin brother Jacob were born very early at 26 weeks, we both had to stay in hospital for 15 weeks until we was aloud to go home. Our time in hospital was hard , mainly for me I had lots of ups and downs in there as because I was so small. 
I go to physio once of week , to help me learn to sit, crawl and walking. I really enjoy going, my physiotherapist is lots of fun we do lots of fun things to help me enjoy it more .
My wish is to be able to walk and do more things with my bothers and friends at school and be more independent for my self .
Me and my family are raising money to help me keep going to physio weekly to achieve my goals and to be able some day walk, run.
Thank you for taking the time to read my story 
Love from 
Finley