Help Finley live a fulfilled life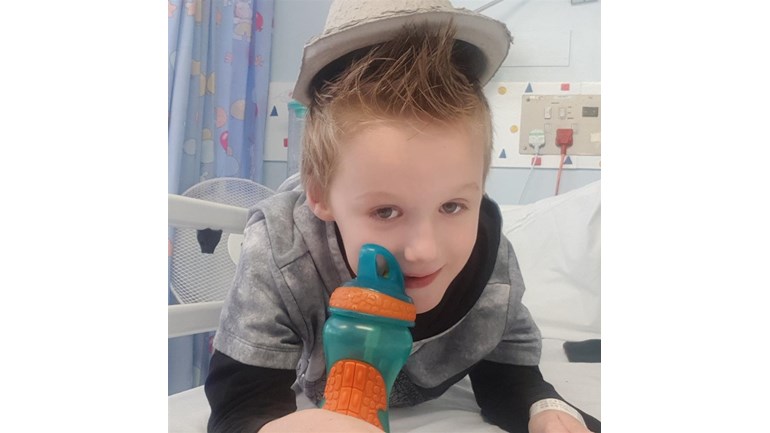 Thanks for taking the time to visit my JustGiving page.
My son Finley is 8 years old & was diagnosed with High Functioning  Autism 4 years ago.Finley is a fun loving happy little boy who love minecraft, lego & grossery gang. He has a condition called Mega Rectum & is incontinent making him reliant  on nappies.  

He also has a condition called Tippy Toe Syndrome which is where his tendons are too tight and he has to have his feet casted flat every 6 months until the age of 21 & learning difficulties , he has some dysmorphic features which he needs genetic testing for fragile X Syndrome. 

Finley has complex learning difficulties including PDA (Pathalogical Demand Avoidance ) , Speech & language  problems , and server communication difficulties. 
Finley also has bowel problems and has been referred to Great Ormond Street Hospital where further investigation will now be done to determine what is going on with his bowel issues.
Also we are hoping to be able to fund Autism ABA Therapy to help Finley with certain behaviours, like dressing, diet,communication and also help relieve his High Anxieties.

Finley has difficulties in many areas and we are trying to raise as much money to help fund therapies to help support his needs that cant be accessed through the NHS .

Finley's high anxieties  result in him self harming and as a family we have to battle every day on our own to keep Finley calm and safe. 
I have set up this campaign in aid of Finley in the hope that we can continue to Fund private assessments including a child physcologist , speech & language therapist, Occupational  Therapist to help Finley with his future.Early interventions are Key and Finley needs alot of support.

I am currently looking at starting other avenues of fundraising  events to reach this goal also but i cannot do things like run a marathon etc as i am disabled myself with fibromyalgia, 3 herniated discs, a piched S1 nerve , CFS, non epileptic seizures,  and my mobility is extremely limited, so im looking to do things like cake sales etc in aid of Finley.I truely hope you can help in anyway you whether thats by sharing our link or by being a donor we really do appreciate your support. 

We would like to  thank you for taking the time to read our story & really do hope you can help us in any way you can thank you once again.

Lots of love Lisa xxx


7.5% of all donations to Tree of Hope in relation to this appeal will be allocated to the general charitable purposes of Tree of Hope to cover our core operating costs.


Donating through JustGiving is simple, fast and totally secure. Your details are safe with JustGiving - they'll never sell them on or send unwanted emails. Once you donate, they'll send your money directly to the charity. So it's the most efficient way to donate - saving time and cutting costs for the charity.