Adam and friends - The Rotary Dorset Bike Ride 2014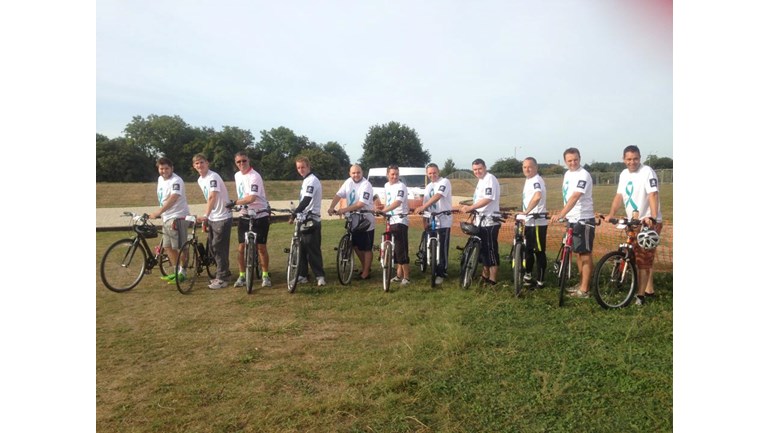 Thanks for taking the time to visit my JustGiving page. Donating through JustGiving is simple, fast and totally secure.
Following my mums cancer diagnosis last year, I decided I wanted to say thank you for all the support and care my mum received, through this difficult time. The McMillan nurses do an outstanding job for both their individual patients and their families. Myself and my amazing friends and family trained hard and showed great dedication and determination and we raised a grand total of £3118.00 for The McMillan nurses last year.
A little update:
My mum (Carol) has had a tough fight this past year, after being diagnosed with Ovarian Cancer. All of the family have helped and supported, as she has stayed strong through some difficult and scary months, she is a true inspiration to me and I am proud of her for her determination. Mum was given 6 chemo sessions last year, some making her very ill, which led to her having to remain in hospital a number of times. I am pleased to announce that she is still fighting on and is currently in remission, with the hospital keeping a close eye on her progress.
This year is a new challenge; I am excited to say that once again some of my truly incredible friends and family are joining me in raising money for a new cause, 'raising awareness of ovarian cancer'. We are taking part once again in 'The Rotary Dorset Bike Ride' as this was a great event last year. We are raising money for 'Ovarian Cancer Action' 
Entering this year will be myself, along with the support from some wonderful friends and family (listed below) we are going to be completing either a 30mile or 10mile cycle ride around Dorset on the 7th September 2014.  
- Adam Reeds (30miles)
- AJ Blakeborough (10miles, if I make it)
- Kris Hall (30miles)
- Glenn Chatwood (30miles)
- Sandra Chatwood (10miles)
- Laura Delaney (10miles)
- Lucinda Cole (10miles)
- Jessica Orchard (10miles)
- Graham Brusby (30miles)
- John Higgins (10miles)
- Yvette Higgins (10miles)
- Natasha Higgins (10miles)
- Keira Higgins (10miles)
So please dig deep and donate now to help raise awareness to others, about the importance of looking out for the signs of Cancer. Please tick the gift aid box which will donate more money at no extra cost to yourself.
Thanks for looking and for all your support, oh and if your free in September we would love to see you there!