Ezekiels Care Fundraising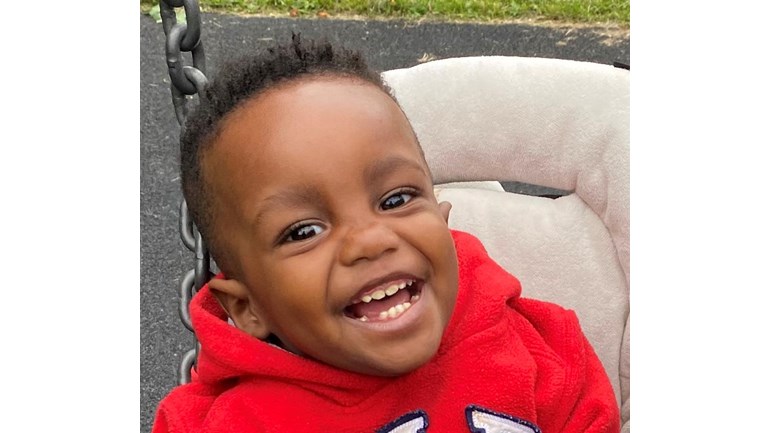 Ezekiel was born healthy at full term. However life took an unexpected turn around his 3rd day when we discovered he had untreated severe jaundice which has caused him to have brain damage. After finding him unconscious, he was rushed to A&E and Nicu/Picu where we told told to expect the worst. It was the most traumatic time of my life as a mother and for the whole family. 
What was meant to be the most memorable loving  experience of motherhood turned into lifetime traumatic memories. All immediate treatment and medical intervention could not stop the damage that had already happen to his brain. He spent weeks in NICU. I would never thought jaundice could caused severe brain damage. 
From his MRI Scan showing severe brain damage to the basal ganglia. He was diagnosed with very rare brain disease call Kernicterus and Cerebral Palsy as a result of the severe untreated jaundice. All those affected by Cerebral Palsy goes through different challenges in life. In Ezekiel's case, all 4 limbs are affected. Which mean he has severe physical disabilities. This affect his coordination, balance, speach, reflexes, muscle tone and posture. He can't support his head up for long. He can be very floppy or very stiff. He cannot roll, crawl, he can't sit or lift  himself up. He can't chew and swallow properly and is always at risk of choking. He has gross motor development delay. He is fully dependent 24/7. Ezekiel will have a life full of challenges and complications.
Ezekiel receive physiotherapy from NHS 3-4 hours a months. He will need countless therapy sessions, equipment and other professional support throughout his life to help him with his physical activities such as rolling, reaching, grabbing, sitting…
I have been looking to start private intense physio which are extremely costly, but to give him a chance to one day be able to do the little thing we take for granted. Such as playing with toys, eating a burger, sitting and playing console, reading a book, ride a bike or like running around. I want to take him to the NAPA Centre in America where they have highly specialised therapists and equipment unavailable in the UK. He also has ABM* sessions (Anat Baniels Method)* about 6-10 hours a month which is £70/hours. I will need to spend around £700 a month or more, and will need to often travel to America where they have the best intensive program and equipment. This is what he will need every month for most of his life and will become more vital the older he grows.
He also need adapted equipment to help his everyday activities. Like adapted transport and carseat for going out, square float for CP Child to use for swimming, adapted toys and sensory stuff, adapted spoon/fork for eating, adapted equipment such sa the Trexorobotics for walking.
Ezekiel is very smiley, loves coconelon music and playing with other children. He  is my first and only child. To think that i might never going to see him crawl, walk or say mama is extremely hard to live with everyday. All my income goes into Ezekiel's care, with my immediate family also helping every month, but it is not enough. PLEASE help me get the best care for Ezekiel so that he doesn't feel like he is different from others. I am a single mom and his main carer. Together with the support of my family and friends, we work very hard to help Ezekiel reach his potential. But we also need funds to afford all his extra therapies and equipment that the NHS doesn't support us with.
Any form of donation will be extremely and greatly appreciated. We are also raising awareness for Kernicterus disease affecting 1 in 1,000,000 children. 
THANK YOU IN ADVANCE ON BEHALF OF EZEKIEL.
Thanks for taking the time to visit my JustGiving page.
7.5% of all donations to Tree of Hope in relation to this appeal will be allocated to the general charitable purposes of Tree of Hope to cover our core operating costs.

Donating through JustGiving is simple, fast and totally secure. Your details are safe with JustGiving - they'll never sell them on or send unwanted emails. Once you donate, they'll send your money directly to the charity. So it's the most efficient way to donate - saving time and cutting costs for the charity.