Jessica's page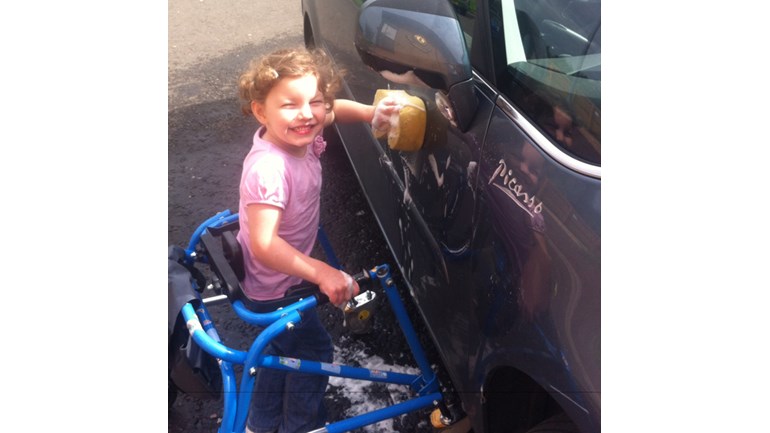 Updated on Nov 28th 2012 at 7:55 PM from the JustGiving API
Giffogogqgigufjggigogoggigigg
Updated on May 17th 2012 at 2:00 PM from the JustGiving API
C p
Hello, my name is Jessica.  I am 4 years old and stay in Glasgow.  Due to a birthing injury I have cerebral palsy.  My mummy and daddy are fundraising for me to be able to have a life changing operation in America that they hope will help me walk.
I am a very determined little girl but would love more than anything to be able to walk, move about easier and keep up with my sister and friends.  I work hard personal training weekly; and with my mummy and daddy every day; which has made me strong enough to be able to move about with my kaye walker.
I wear splints on both my feet to keep them in a better position and minimise deformities for me in later life.  The operation should prevent my feet position deteriorating any further.
I get a lot of pain in my legs at night because of the tightness in my muscles.  My mummy has to do stretching exercises for me to relieve some of the cramp to allow me to get some rest.  The operation should help with this pain too.
The operation is called selective dorsal rhizotomy. It is carried out by Dr TS Park at St Louis Children's Hospital in Missouri.  Dr Park predicts I will walk unaided in all environments and be able to participate in sports!  Please help give me this chance.
I will need to pay for intensive physiotherapy privately at least three times a week when I return home to get the most benefit from the operation.  I am so brave and determined and will work hard to get strength increased after the operation.
Please help me.  Every penny takes me a step closer to walking.