Ethanswish2walk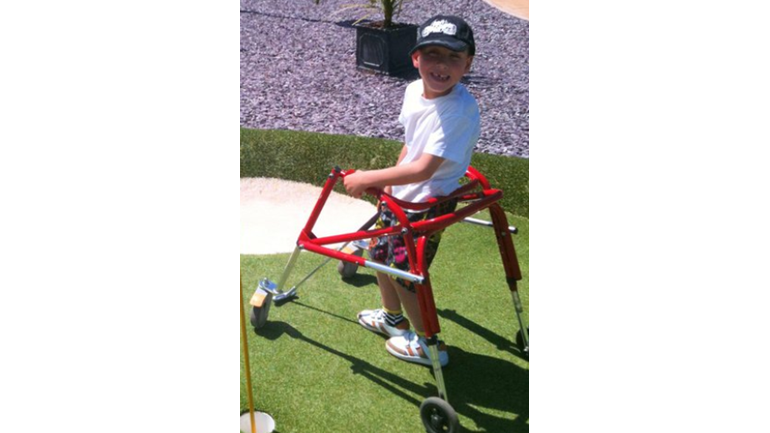 Updated on May 1st 2012 at 5:04 PM from the JustGiving API
Hey everyone mummy and auntie d have just been telling me about everyone's donations and fundraiser ideas thanks guys I'm on my way to wheelchair basketball now to share all the news with my friends, I'm so happy! A massive high five from me keep up the good work everyone! Love Ethan
Hi my name is Ethan James Jolosa I am a very energetic sports crazy 7 year old, I suffer from a disability called Spastic Diplegic Cerebral Palsy. This means that my legs are very tight and I have to walk on my toes. Also, when I try and walk with my walking frame my legs cross over.I manage to walk short distances with my frame but I get very tired. Because of this and the pain I get in my legs, I have to use my wheelchair. I am very excited to here that I can have an operation in Bristol which will allow me to walk unaided, which means I am one step closer to become a footballer.
The operation needed costs £25.000 and I will need £15.000 to help fund my after care and equipment to support me. As you all can imagine having this operation means the world to me and my family.
I would be very overwhelmed and grateful if you could help by donating here today.
Thank you all so much