Emilia's Journey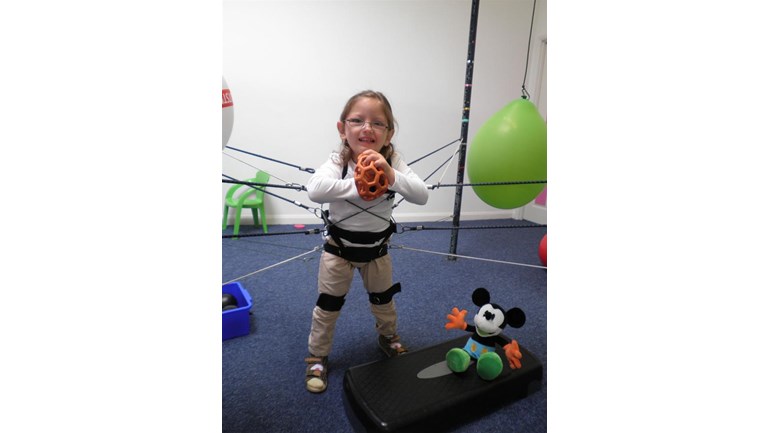 Hello!
My name is Emilia! Thank you for visiting my JustGiving page. I am raising money to go to Footsteps in Oxfordshire where children with neurological conditions receive intensive physiotherapy. They are helping me with my physio to help me be able to walk independently.  Love Emilia X
Emilia is a happy and beautiful little girl and she has some tough lifelong challenges ahead of her. Why does Emilia have these challenges? Emilia was diagnosed with a 'Rare Chromosome Disorder' (q13 terminal deletion) at the age of 3 weeks old. Her condition is so rare that she is the only person in the UK with it. Emilia suffers with Global Development Delay, Microcephaly and Hypertonia. This results in her not being able to walk; she has learning difficulties and has difficulty communicating. In addition Emilia does not sleep and has problems with eating. We are desperate to help Emilia to improve her quality of life and as she says, Emilia is being treated at the Footsteps Centre and we are so hopeful that they will one day be able to hop, skip and jump like any other child.
No one can tells us what the long term prognosis is for Emilia and it is unlikely that she will be able to live independently.
We need to raise money to help fund Emilia's treatment at the Footsteps Centre, so please help us with a very generous and much appreciated donation.
Thank you for your support and generosity.
Check out my website, Emilias Journey: www.emiliasjourney.co.uk
Ps. Don't forget to Gift Aid!