ellie's goody 2 feet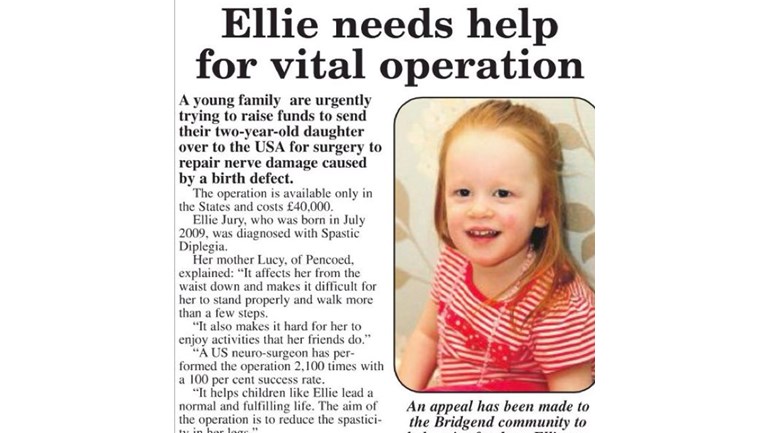 Hello,
My name is Ellie Jury and I am 2 years old. I was born 11 weeks early in July 2009 weighing 2lb 8oz. I spent the first 8 weeks of my life on a Special Care Baby Unit. Recently I have found out that being born early has led me to have some complications, and I have been diagnosed with Spastic Diplegia a type of Cerebral Palsy. This affects me from the waist down and makes it difficult for me to stand and walk more than a few steps; it also makes it harder for me to enjoy activities that my friends do.
This could all change for me with an operation available in the US. Dr Park the neurosurgeon who performs the operation has performed over 2100 operations and has had a 100% success rate. This operation has enabled children like myself to lead a normal and fulfilling life. The aim of the operation is to considerably reduce the spasticity in my legs. The operation costs around £40,000. My family and friends are trying to raise the money for me to have a life changing procedure.
If you feel like you could help them in any way possible by sponsoring, donating raffles, giving them items they can auction or by even holding your own fundraising event then I would be very grateful, and I know they would be too.
If for any reason the operation could not go ahead all money that has been raised will be donated to Bobath, a Cerebral Palsy Centre.
Many Thanks
Ellie x