Elara Sheldrake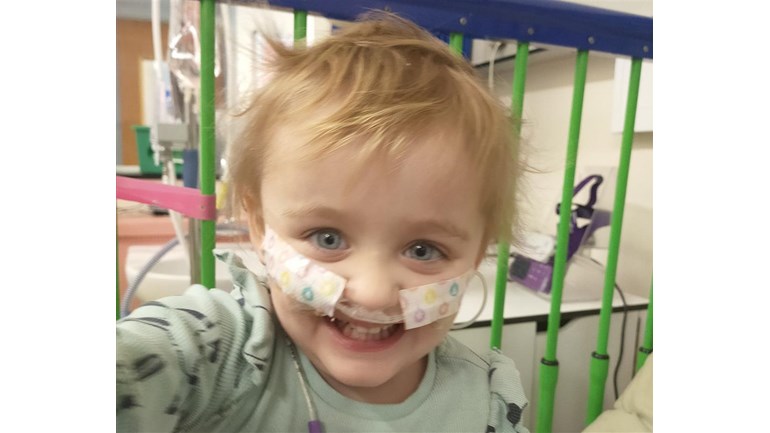 Many of you already know Elara and the miracle of her life so far. But for those who don't, I will try to introduce ourselves and our situation the best I can.
Writing about our journey is never easy but I will give it my best shot.
Elara was born at 25weeks. A total of 15weeks early due to placenta abruption. 
Unfortunately Elara passed away during birth. Thanks to the fantastic team at Singleton hospital Elara was revived. 
Apart from extreme prematurity, Elara was diagnosed with a bleed on the brain, Chronic lung and lesions on the liver and skin.
Elara was given a 3 day life expectancy. Remarkably Elara survived. Doctors convinced us  Elara would be blind, deaf and disabled. However Elara defied the odds once again and remained at Singleton hospital for a further 8 weeks, dependant on a ventilator and feeding tube. At 32 weeks Elara was transferred from the ventilator to high flo before being transferred to a hospital closer to home, Glangwilli. With the fantastic support from our NHS at 36 weeks Elara began to take oral feeds. Her oxygen requirements continued to improve. At 40weeks Elara did undergo Lazer eye surgery which proved a success and after the anaesthetic Elara no longer required any oxygen support. Finally after 16weeks in hospital, Elara came home.
Once home, Elara soon became exhausted by the effort required to feed orally. Her feeding volume slowly decreased. Elara began to loose weight and eventually the Ng feeding tube was reinstated to support feeding. Unfortunately, Elara became completely dependent on the tube. Elara will be 3 this May and even though we have had some small success encouraging Elara to taste and chew foods we cannot get Elara to swallow and have come to the conclusion we cannot improve or progress any further alone. 
We have exhausted all avenues and advice the NHS has to offer and are now left with two options.
Surgery to fit a permanent tube into the stomach, or work with the private company"notube"
"Notube" is a team of specialists and therapists with years of experience and success weaning children and adults off feeding tubes. They are based in Austria. If we can successfully raise the funds needed Elara will undergo a 3 month program designed to wean her from the feeding tube indefinitely, improving Elara's quality of life no end and completely removing the need of surgery.
The feeding tube has been bitter sweet. Without it Elara would have never survived but with it Elara has had to be strapped down in a pram attached to a slow feeding pump for 8hrs everyday. This has had a massive impact on Elara physical, mental, emotional and social development. Fortunately, after the first year Elara gained a tolerance to feeding and became able to cope with larger feeds over a faster speed so our time on the pump slowly decreased. Finally after 2 years Elara now only spends two hours a day on the pump. However these two hours are now the most heartbreaking, Elara is at that wonderful age where she wants to play, run, explore, she has learnt to hate the pram, hate the pump, hate the whole experience. As a mum it is heart wrenching to strap down your child and force them to eat. To remove them from their siblings and their play just to be force fed. To see Elara eat with her family around the table and have a normal childhood, would be the best gift our family could ever receive.
This is why we are reaching out today to ask for donations so we can receive the specialist care Elara so desperately deserves.
Thank you x
7.5% of all donations to Tree of Hope in relation to this appeal will be allocated to the general charitable purposes of Tree of Hope to cover our core operating costs.
If we raise insufficient funds, or surplus funds, then the funds will be used, if appropriate, to fund support for our child's needs in accordance with Tree of Hope's charitable objects.  If in those circumstances we are unable to use all or part of the funds for the benefit of our child in accordance with Tree of Hope's charitable objectives, then any funds that cannot be used will be transferred to be used for the general charitable purposes of Tree of Hope.
 Thanks for taking the time to visit my JustGiving page.

Donating through JustGiving is simple, fast and totally secure. Your details are safe with JustGiving - they'll never sell them on or send unwanted emails. Once you donate, they'll send your money directly to the charity. So it's the most efficient way to donate - saving time and cutting costs for the charity.