Edie's Wish to Walk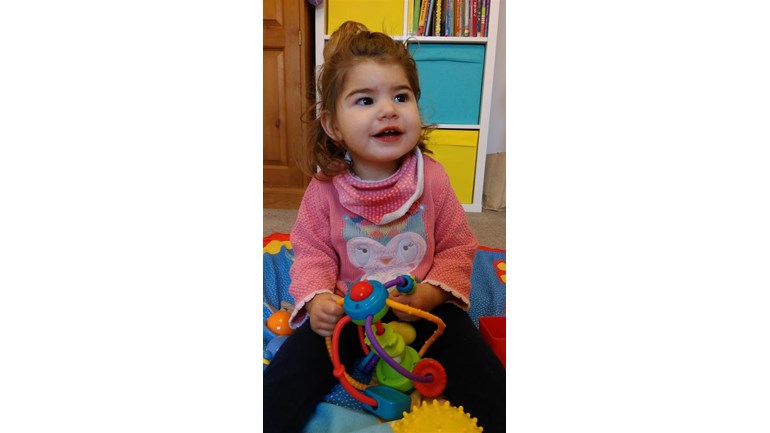 Edie had a traumatic entrance into life in December 2015; she had lost two-thirds of her blood by the time she was delivered, requiring immediate blood transfusions. Less than 24 hours later we were told that it was unlikely that Edie would survive the trauma and that we should prepare ourselves for the worst.
As a result of the lack of oxygen and trauma to her brain she was diagnosed with quadriplegic cerebral palsy at three days old. We were told she would do very little for herself and would be severely disabled. 
Fast forward two years and our little pickle is making excellent progress, but she needs more help! We are fundraising so that Edie can receive the best possible therapy and equipment so that she has the absolute best possible outcome in life. She has so much personality and determination, but is held back by her condition. We desperately want Edie to be independent, to walk and talk and be able to play with her friends just like any other kiddie. 
Our aim is to send Edie on intensive therapy blocks at a specialist setting, and also maintain private physio locally. The intensive therapy blocks cost thousands of pounds, which for us as a family is completely out of reach. 
So watch this space for our fundraising endeavours, we will do all we can to get Edie independent. 
Thank you so much for taking the time to visit Edie's page, and we thank you from the bottom of our hearts for any money you can spare.
Marianne, Dan, Mattie & Edie xxx 
7.5% of all donations to Tree of Hope in relation to this appeal will be allocated to the general charitable purposes of Tree of Hope to cover our core operating costs.
 
If we raise insufficient funds, or surplus funds, then the funds will be used, if appropriate, to fund support for our child's needs in accordance with Tree of Hope's charitable objects.  If in those circumstances we are unable to use all or part of the funds for the benefit of our child in accordance with Tree of Hope's charitable objects, then any funds that cannot be used will be transferred to be used for the general charitable purposes of Tree of Hope.
 
If you have any questions at all please do not hesitate to call the family support team on 01892 535525.