Doing it for Daniel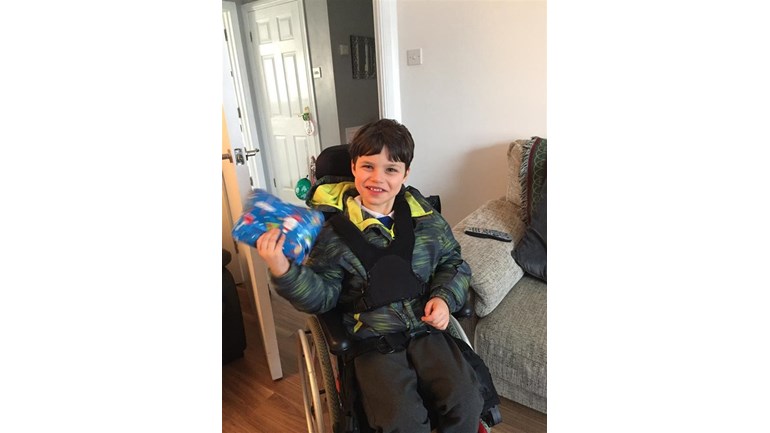 Thanks for taking the time to visit our JustGiving page for Daniel.
Update...
We can't quite believe that Daniel will soon be 8! 
Over the years the fundraising that has been done and the support that so many people have shown us has made a massive difference to Daniel and to our family.
We've been able fund his ongoing Lycra suits, finish the downstairs extension and it has helped to purchase our first wheelchair accessible car not to mention all the fun sensory items we've been able to get for Daniel.
Thank you - your support means the world to us, 
Claire & Jonny 
Update...
We really appreciate the support everyone has shown us over the past 6 months. With your help we have been able to purchase specialist therapy benches, Daniel's first lycra suit, his first reassessment at Brainwave and a new specialist car seat.
In 2014, a number of very kind people will be 'Doing it for Daniel' by undertaking various challenges and holding events. You can keep up to date with all their exploits on Daniel's Facebook Page www.facebook.com/doingitfordaniel
About Daniel...
Daniel is our 5 year old son - he has a undiagnosed genetic condition causing profound and multiple learning difficulties. Daniel is significantly delayed in all areas and his developmental age was recently assessed at the level of a 9 to 12 month old. He also has severe sensory processing disorders which means he struggles to understand the world around him and especially has trouble with sounds and touch.
Daniel's disabilities mean that he requires constant care - for example he can't feed himself, speak or move independently. But, he is a great boy with the best smile - he loves being tickled, rough and tumble with his brother, Charlie and watching Fireman Sam. We want to do everything we can to ensure Daniel will reach his full potential.
Last summer we took Daniel to the Brainwave Centre, where he was assessed and a specialist therapy programme was put together for him. The therapists at Brainwave also suggested some equipment that they feel will help Daniel to develop and hopefully begin to meet his milestones. The therapy, which is not available on the NHS will focus on his sensory and physiotherapy needs while the equipment includes a specialist lyrca suit made specifically for Daniel - he will need two of these per year at an approximate cost of £1,000 each time.
To continue with the Brainwave therapy and to purchase the recommended equipment will be extremely expensive and for this reason we have set up this fundraising page. So, please support Tree of Hope to help Daniel receive the therapy and equipment he needs.
In the meantime, we very much appreciate all the help and support we receive. In return, we promise to keep you up to date on Daniel's progress as we continue with the therapy and share lots of smiley photos.
With love, Claire & Jonny Smyth
Donating through JustGiving is simple, fast and totally secure. Your details are safe with JustGiving – they'll never sell them on or send unwanted emails. Once you donate, they'll send your money directly to the charity. So it's the most efficient way to donate – saving time and cutting costs for the charity.
Should we exceed the target amount (or if we do not raise enough funds or if they cannot be used for any reason) the funds raised will go to the general fund of Tree of Hope to assist other sick and disabled children.