Daniel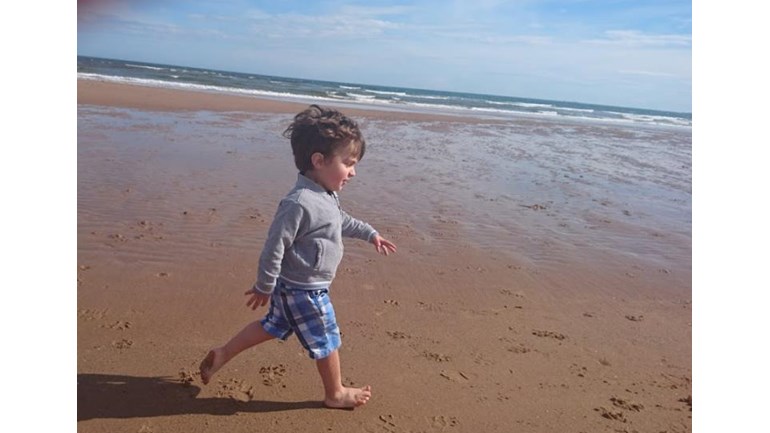 Daniel  has turned 4 in October 2018. He has been diagnosed with autistic disorder when he was 3 years old.
He is an happy and clever boy and we trust he has a huge potential to learn but he has speech delays and difficulties to socialize.
Early years are a critical time in the development of a child and we want to make sure we do everything to give him the best support now.
The funds raised as part of this campaign will be helping to finance speech therapy and ABA sessions.
Daniel started ABA when he was 3 years old. He was then doing 20 to 30 hours per week. Since he is 4, he started a full time ABA program delivered by YAP (http://www.ukyap.org).
ABA includes work around all theoretical knowledge that Daniel needs to get to school but also practical day to day exercise and experience such as going to the shop or to the park and behaving appropriately in such circumstances. 
We have seen tremendous progress since we stared the intensive program so we could establish basic communication and take him to routine activities without facing behavioral issues. This has greatly helped Daniel and the family. We are really hopeful that this will allow Daniel to start school in the next 12 to 18 months and catch up with his peers in the long term.
7.5% of all donations to Tree of Hope in relation to this appeal will be allocated to the general charitable purposes of Tree of Hope to cover our core operating costs.

If we raise insufficient funds, or surplus funds, then the funds will be used, if appropriate, to fund support for our child's needs in accordance with Tree of Hope's charitable objects.  If in those circumstances we are unable to use all or part of the funds for the benefit of our child in accordance with Tree of Hope's charitable objects, then any funds that cannot be used will be transferred to be used for the general charitable purposes of Tree of Hope.

If you have any questions at all please do not hesitate to call the family support team on 01892 535525.