Cymorth I Cerys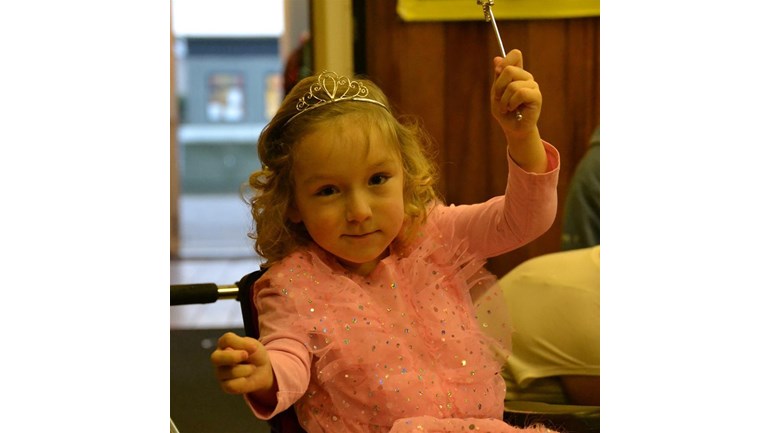 HI, I am Cerys and I am 6 years old. I was born 11 weeks premature and as a result have been diagnosed with quadriplegic Cerebral Palsy. I am unable to roll over, sit up, stand or walk unaided so I am completely dependent on my wheelchair, parents, sister and friends.
 Despite all of this I have a massive personality and a huge smile to match. I make friends with everyone I meet. I attend a mainstream school and I love every minute of it. It gives me lots of motivation to become more independent.
 I would love nothing more than to be able to walk around the playground with my friends and play at home with my sister without having to rely on my supported seating and wheelchair. 
My parents are working tirelessly to fundraise  for me to have  an operation called SDR surgery, which is an operation on the nerve endings in the spine. This is a life changing operation. It will take away all the nasty spasticity in my legs and will take away the pain I suffer mainly at night through spasms.  With the spasticity removed I will be able to learn to use my limbs more naturally therefore I will be able to learn how to sit up properly, maybe crawl around on the floor and play with my sister or maybe even to walk with sticks which means I can play with my friends. I have been assessed in the UK for this operation but have been refused. My only option now is to go to the amazing Dr Parks at St Louis Hospital in the USA to get the help I need. 
I know how much hard work is in front of me and I am more than prepared for that. I will require intensive physio and strengthening therapy pre op and for approx 3-5 years post op if I am to achieve my full potential. This therapy will need to be self funded also as there is no where near enough available on the NHS.
I have proved doctors wrong in the past with my abilities and I am not about to stop now. I promise to repay your support with dedication and hard work.
Should we exceed the target amount (or if we do not raise enough funds, or if they cannot be used for any other reason) the funds raised will go to the general funds of Tree of Hope to assist other sick children.