Corey-Jaii's smile surgery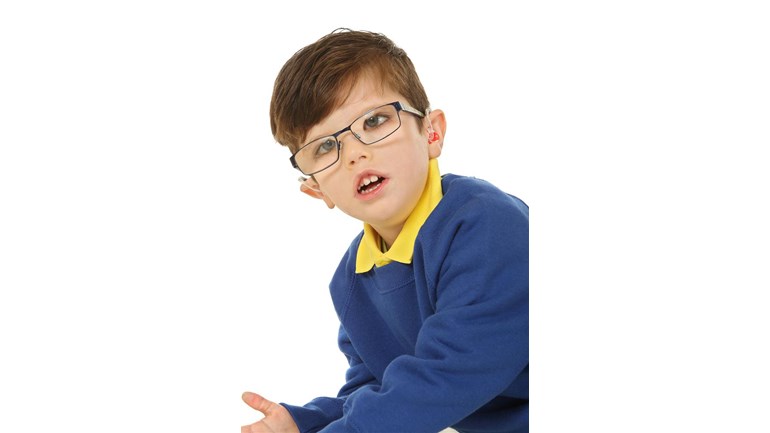 Corey-Jaiis Journey
My beautiful son Corey-jaii was born in August 2013. Weighing a healthy 6lb11oz. Shock to myself and family Corey-jaii had to spend his first 4/5 weeks in a special care unit in Frimley park hospital. It was the most traumatic experience of my life for the first few months of corey being in the world. He was connected to all sorts of wires in/on his little body and it was heartbreaking seeing my baby struggle to breath, not feed and generally not have any movement at all. At the age of 3months Corey-jaii was very quickly diagnosed with Möebius syndrome by a very lovely, clever consultant.
Corey-jaii is now nearly 2 years old and despite everything he has been through, he is still so happy and loving boy ever. There have been many ups and downs along the way for Corey but he has always been a little fighter from day one. 
Möebius is a neurological syndrome and still to this day in research. The syndrome consist in coreys case are:- he is unable to feed/drink and has a peg in his stomach for all substances, his eyes don't move laterally (left & right) so his eyes just look straight forward with a bit of a squint and struggles to blink and quite often gets dry eye, he was born wth severe clubfeet which were corrected with the ponseti theory(plaster casting thigh to toe), Achille tendons were relieved a little (Surgery) and to this day he now wears boot and bar at night time and some beautiful boots through the day. When the winter weather come into play Corey suffers hugely of chest infections, risks of pneumonia and in all makes his breathing a lot more harsher as he works hard and uses his asthma pump. Where Corey-jaii doesn't have any nerves in his face it makes it hard to swallow he needs to be suctioned on a regular basis and last but not least he has done so well in the 2 years to get to where he is but he also has very low muscle tone. Which working along side physio has improved massively as he can now sit up and commando crawl sooner than expected. We will continue to work hard as a family to get him to where his Goals are set. Hearing, eyesight and speech are still ongoing cases.
As you may have read about corey-jaiis mouth and eyes not having movement, this is because he is missing completely cranial nerves 6&7. Corey can fight anything but unfortunately he can never smile, grimace or have any facial movement at all. So my aim is to raise as much money for when Corey-jaii is at least 5 years old for the 'smile surgery'. This will be at his only choice and if he chooses to not to go along with the surgery then that will be his decision he will not be forced into anything he wouldn't want to do. Should we exceed the target amount (or if we do not raise enough funds,or if they cannot be used for any other reason) the funds raised will go to the general funds of tree of hope to assist other sick children.
Smile surgery isn't just for smiling it opens a whole new door for Corey as this would help him with better speech ability, movement of face and even use of a straw. All things we all take for granted everyday.
If in your heart would love to help raise towards this wonderful fund. This could potentially be life changing for Corey-jaii in the future if this is what he wants in life. Please be kind and leave  any donation of your pleasing. Don't forget every little helps :) 
I am still trying to find the exact amount to raise but here's to a great start :) if you would like more understanding of coreys condition look up www.corey-jaiisjourney.com it does need updating. *unfortuantely after all my hard work into Corey's blog  website I have lost the domain address*
Thanks for taking the time to visit my JustGiving page.
Donating through JustGiving is simple, fast and totally secure. Your details are safe with JustGiving – they'll never sell them on or send unwanted emails. Once you donate, they'll send your money directly to the charity. So it's the most efficient way to donate – saving time and cutting costs for the charity.