Corey's Special Sensory Garden.....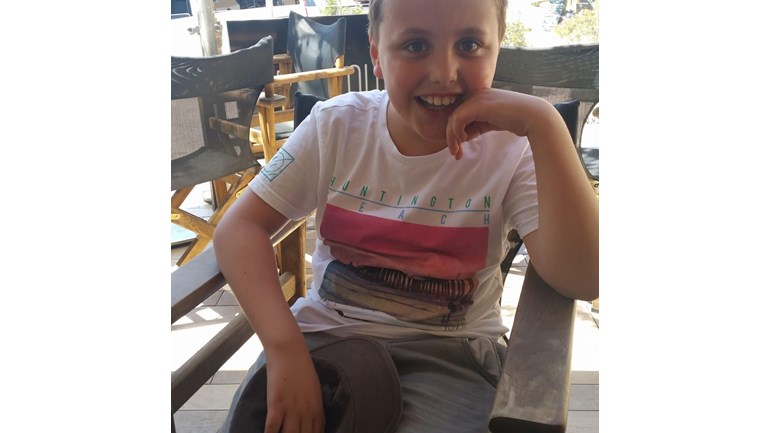 Corey's Special Sensory Garden


Corey was born in 2008 a happy baby always smiling and really loving.
Corey struggled to talk and used body language to show us what he wanted and he was later diagnosed at 18 months with delayed language development and had to have speech and language therapy to help him.

By the time he was 3 years old he could still only say a few words and he was then diagnosed with Autism which included a variety of cognitive, learning, emotional and behaviour problems.

We had a lot of support from his nursery which he started at the age of 2 helping Corey progress into a special school.
Corey has improved really well surprising everyone he knows but he's still struggling with his speech and this impairs his social interaction towards peers.

He finds it hard to understand the emotions and still requires daily help as he's unsteady on his feet, and help washing, dressing and toileting at night.
Corey really loves nature and learning about every living animal and birds.

He enjoys planting flowers from seeds and watching them grow, he loves being outside but at present the outside space is on various uneven levels and is unsafe making it difficult for Corey to play, and we recognise a space for him to play in would make a real difference to Corey and his development.
We are fundraising through Tree of Hope to create a sensory garden for Corey to allow him to explore in a safe and simulating environment, by adding wider level pathways, and a space full of various colours, smells and features to simulate his senses. 

We would like to add a water feature and sensory elements such as sensory lights, wind chimes, bird feeders and mirrors, as well as an area to grow and nurture his own edible plants, to create a safe, therapeutic space that we can encourage friends and family to visit, which will help improve his interaction with others which is so important as he's getting older.
The garden is to also feature a small indoor space, so he has an outside space away from the house where he can use this for therapeutic activities and sensory equipment storage.
It will help Corey with a calming space which will reduce his anxiety giving him a wider choice of activities to participate in which in turn will give him more self-confidence.
Thank you for taking the time to read my page.

If you would like to help me reach my dream......

Please donate, my Mum Natalie and Nana Linda and I would be forever grateful for any help you can give. x

With Much Love Corey x
7.5% of all donations to Tree of Hope in relation to this appeal will be allocated to the general charitable purposes of Tree of Hope to cover our core operating costs.

If we raise insufficient funds, or surplus funds, then the funds will be used, if appropriate, to fund support for our child's needs in accordance with Tree of Hope's charitable objects. 

If in those circumstances we are unable to use all or part of the funds for the benefit of our child in accordance with Tree of Hope's charitable objects, then any funds that cannot be used will be transferred to be used for the general charitable purposes of Tree of Hope.
Thanks for taking the time to visit my JustGiving page.
Donating through JustGiving is simple, fast and totally secure.
Your details are safe with JustGiving - they'll never sell them on or send unwanted emails. Once you donate, they'll send your money directly to the charity. So it's the most efficient way to donate - saving time and cutting costs for the charity.