Help Cloey walk and improve her quality of life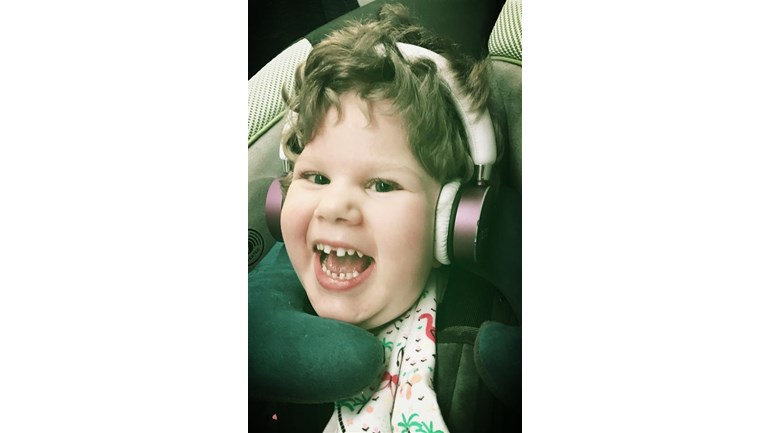 Cloey became critically ill a few days after birth. She remained in paediatric intensive care for 6 weeks during which time she picked up a hospital acquired infection. This resulted with her suffering a brain injury! Doctors didn't know whether she would be able to breath, eat or do anything on her own when she left hospital.
Now 5, Cloey is a very happy (cheeky) little girl but as yet she is unable to sit, stand or walk and relies on others for moving her around and therefore receives very little exercise as its physically impossible on her own.  All of this has been devastating for the family, mentally and physically, with the constant challenge of trying to keep her healthy and progress her abilities. She also struggles with muscle stiffness in her arms and legs. 
Cloey's disabilities mean that as a family, going out of our home for recreation/family time is very very difficult. And staying in is also stressed with trying to give her exercise and education. She needs constant adult support.
Now, we have found a fantastic piece of equipment that by imitating walking it provides a host of proven benefits, including a unique opportunity for her to get cardiovascular exercise ( which also improves mental health to learn), improved motor function, muscle strength, digestion, motivation and sense of her own accomplishment. It does this by walking her, going from a sitting to standing position in a safe and comfortable way. It also improves muscular strength, helps with joint formation and muscle stiffness. (Cloey needs to have hip surgery in the future and the Innowalk will be very important to use after the operation to help avoid the need for further invasive surgery.)
This equipment will therefore also enable us to enjoy more home time as a family whilst Cloey gets significant improvement of life quality.  This impacts on all aspects of our lives, just knowing that she can do this at home, instead of always worrying about what to do with her to get proper exercise. 
This equipment is called an Innowalk. It is not funded by the NHS and comes at a high cost. Cloey is unlikely to outgrow it and will be able to enjoy the benefits into adulthood. Cloey LOVED using it when we trialled it and we could see an immediate positive response from her. 
See: Innowalk (https://www.madeformovement.com/innowalk)
Due to the cost we need your help, PLEASE help this special little girl, any donation big or small will bring us closer to our target.
Just wanted to highlight the additional use of funds if we raise more than the target. The Innowalk costs about 1000 pounds per year (up to 3 years) to service after the first two free years, so we will hold funds over until that's needed.
If we raise even more, then this will be used toward Cloey's much needed physio/Conductive Education !!!


7.5% of all donations to Tree of Hope in relation to this appeal will be allocated to the general charitable purposes of Tree of Hope to cover our core operating costs.

If we raise insufficient funds, or surplus funds, then the funds will be used, if appropriate, to fund support for our child's needs in accordance with Tree of Hope's charitable objects.  If in those circumstances we are unable to use all or part of the funds for the benefit of our child in accordance with Tree of Hope's charitable objectives, then any funds that cannot be used will be transferred to be used for the general charitable purposes of Tree of Hope.

Thanks for taking the time to visit my JustGiving page.
Your details are safe with JustGiving - they'll never sell them on or send unwanted emails. Once you donate, they'll send your money directly to the charity. So it's the most efficient way to donate - saving time and cutting costs for the charity.