Claudia dreams of walking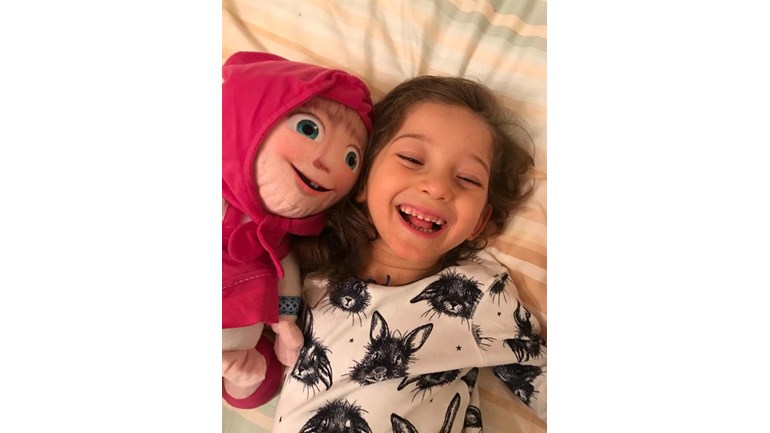 Hi I'm Claudia - I am now 7 years old. 
Not much has changed for me. I suffer Tetraplegia Celebral Palsy and Drug Resistant Epilepsy after which, I most often end up intubated and nights are spent in intensive care. My attacks can be caused by even the smallest infection or unsuitable diet. 
Regular visits to the hospital have become normality, anaesthesia, large doses of drugs, being restricted to the bed result in further problems such as difficulty with movement, muscle pains, restricted joint movement. 

I'm so happy that I always have my mummy with me, in the ambulance, at the hospital, she is always there all night next to my bed, sometimes I can see her wiping tears away from her sleepy eyes, but she always lifts her head back up, exercises/works with me twice as hard, prepares special meals, protects me from the smallest colds. I can see its getting more difficult as I am growing up.

If only I could have a PRODROBOT (automised gait trainer - active medical device for rehabilitaion of lower limbs) it would help me in daily rehabilitation at home without all the tiresome commute and it would be great help for my mum. Unfortunately the rehabilitation equipment is very expensive, this is why I need your help.

Love, Claudia. 


As Claudia's parents we face daily difficulties of keeping our child's muscles and joints in good moving condition to avoid the need of having a surgery to correct the spine and joints which would lead to more pain and a long recovery. 
As Claudia is constantly growing, it is often that she needs assistance from not one, but both parents. Having the necessary equipment would allow one of us to carry out the same tasks more efficiently, whilst the other is working. 

We would like to thank all of you who contributed so much already and those who will support us in the future in improving our child's quality of life.

God Bless.

Anna & Claudio D'Auria