Charlotte's Angels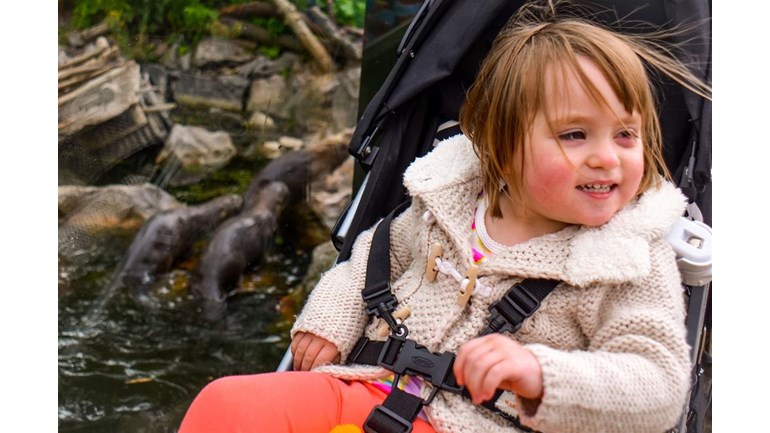 Hello, I am Charlotte Bottger, aged 3 and half years and I live in Gloucestershire with my Daddy and Mummy.
I was born at 30 weeks and spent the first 7 weeks of my life in hospital being looked after by the very special Doctors and Nurses. When I left the hospital there was no concerns about my development but when I was 9 months old it was clear there was a problem but I wasn't diagnosed with Cerebral Palsy for another 9 months. 
The Cerebral Palsy means my legs are very tight and I do daily exercises with my Mummy and Daddy which has helped enormously.  I can now commando crawl on my tummy and have taken a couple of steps in a walking frame but I struggle as my legs keep crossing over due to the tightness causing me to get stuck.  My dream is to be able to walk on my own and to be able me to join in with the games my friends play.    
There is an operation in America that can help me called Selective Dorsal Rhizotomy (SDR) which cuts the nerves at the bottom of my spine, this should release the tightness in my legs.   For the operation to work to its best potential I will need to work really hard at my physiotherapy with my Mummy and Daddy and hopefully I will be able to learn how to walk.
We are hoping to raise around £60,000 for Tree of Hope. This will enable us to cover the cost of the operation and our time in America as well as the continued therapy for up to two years after the operation.  If you would like to help me reach my dreams by being one of my angels you can either contribute to my fundraising page or hold an event on my behalf.  All my family and I would be forever grateful for any help you can give.
If we exceed the target, or if we do not raise enough funds, or if they cannot be used for any other reason, the funds raised will go to Tree of Hope to assist other sick children.