Charlie's Footsteps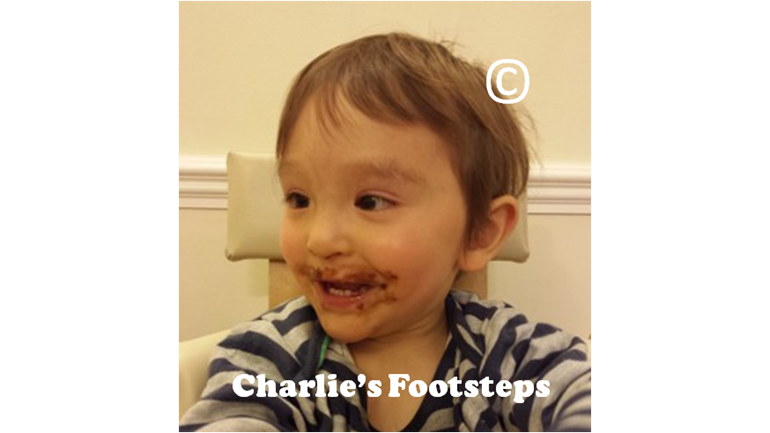 Charlie arrived into the world in a dramatic fashion. 10 weeks early, by emergency surgery, Charlie was rushed into neo-natal Intensive Care where he stayed for 5 weeks. On the second day, we were told of the shocking news that Charlie had sustained significant brain injury. The injury would cause disabilities in his speech, sight, ability to walk and use of his hands. We were speechless and utterly devastated.
At 4 months, Charlie was diagnosed with severe spastic quadriplegic cerebral palsy and at 6 months, Charlie was diagnosed with cortical vision impairment (CVI). Charlie is registered severely visually impaired. Not much is known about cortical vision impairment and there are only a few professionals in the world who are currently, researching and trying to understand the condition.
The first thought that came to my mind, as a mother, after hearing the diagnosis of his vision impairment, is that Charlie will never be able to see my face, his own mother. Neither will he be able to see the face of his father, little brother, grandparents, aunts, cousins and all the people around him who love him so dearly. Charlie will not be able to see the colourful and beautiful world around him like the trees, blue sky or birds. This was the most heart-rending news.
At 18 months, Charlie underwent a brain MRI scan which confirmed the severity of the damage to his brain. 
Charlie requires SDR (Selective dorsal rhizotomy) operation to reduce the spasticity (stiff and tightness) in the muscles of his legs. He is unable to crawl, sit unsupported, stand or walk independently.
The SDR procedure will help Charlie's legs stop scissoring so that he will be able to walk with aid.
The procedure will be done under general anaesthesia and takes around four to five hours. An incision is made in the spine and using an operating microscope, identify the sensory roots in the spinal cord. Each sensory nerve roots is subdivided into four or five rootlets. Each rootlet is then, stimulated to identify the ones that contribute most to the spasticity. These rootlets are then divided. The process is repeated for all the other nerve roots, from L1 to S2, on both sides, aiming to divide 50 to 70 per cent of the sensory roots.
In order for the operation to be a success, we are raising funds to provide Charlie with much needed physiotherapy to strengthen him in preparation for the surgery. After the surgery, he will require even more physiotherapy together with specialist equipment that he requires along his journey.
Charlie is a very sociable boy and loves his chocolate as much as the next person (see how happy he was when he had his first taste of chocolate! See photo above.) He has a lovely sense of humour and is very affectionate.

Please help us make a change in Charlie's life by either donating or holding fund raising events 
Thank you very much,

Jo, Tim, Charlie and Nico Oliver
Tree of Hope reserves the right to use these funds
for any purpose stated in the parents charter, including but not limited to,
medical treatment, surgery and therapies and related travel expenses, medical
and exercise equipment, childcare, home adaptations and the cost of vehicles
designed for the disabled.